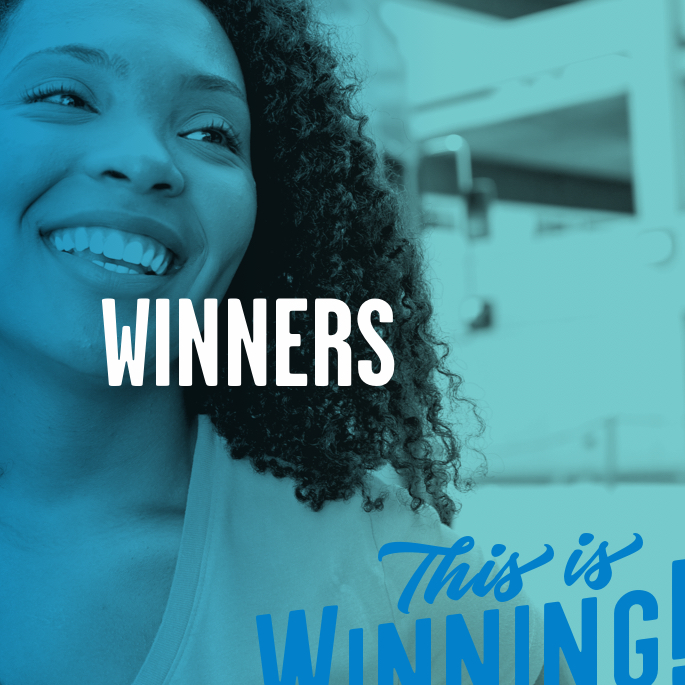 TOTAL PRIZES CLAIMED BY COUNTY
The Arkansas Scholarship Lottery has big winners every day. Across the state, more than $4 billion has been paid out to players. How lucky is your region?
Search by county to explore how many prizes have been won in your community!
TOTAL PRIZES WON IN
COUNTY

SINCE 2009
NO PRIZES WON IN
County

SINCE 2009
LUCKY WINNERS EVERY DAY
The Arkansas Scholarship Lottery has provided more than $4.6 billion in prizes to players since 2009 and there are more winners every day. Don't believe us? Just take a look below at all of the Arkansans, just like you, that are winning. Well, what's stopping you? It's your turn to win!
Recent Prizes Claimed $500 or More
| Name | City | Amount | Game | Date Claimed |
| --- | --- | --- | --- | --- |
| Wendy | Lockesburg | $1,000 | $200,000 BONUS MULTIPLIER | December 8, 2023 |
| Ron | Benton | $600 | MEGA MILLIONS | December 8, 2023 |
| Robert | Hot Springs | $500 | $350,000 RICHES | December 8, 2023 |
| Randy | Horseshoe Bend | $1,000 | $1,000,000 VIP CLUB | December 8, 2023 |
| Michael | Jefferson | $1,000 | EZ GRAND | December 8, 2023 |
| Matthew | Alexander | $500 | $1,000,000 VIP CLUB | December 8, 2023 |
| Lonnie | Morrilton | $1,000 | X50 BONUS | December 8, 2023 |
| Leroy | Little Rock | $1,000 | EZ GRAND | December 8, 2023 |
| Ethan | Newark | $1,000 | $200,000 BONUS MULTIPLIER | December 8, 2023 |
| Dynasty | Little Rock | $1,000 | $1,000,000 VIP CLUB | December 8, 2023 |
| Donna | Blytheville | $1,200 | CASH 4 | December 8, 2023 |
| Dnka | Alexander | $24,635 | $5 AR JACKPOT | December 8, 2023 |
| Charles | Little Rock | $1,000 | BIG X | December 8, 2023 |
| Carolyn | Stuttgart | $1,000 | EZ GRAND | December 8, 2023 |
| Bobby | Perryville | $1,000 | $200,000 BANKROLL | December 8, 2023 |
| Billie | Waldo | $1,000 | $1,000,000 VIP CLUB | December 8, 2023 |
| Benjamin | Huntsville | $1,000 | $1,000,000 VIP CLUB | December 8, 2023 |
| Yvonne | Conway | $1,000 | BIG X | December 7, 2023 |
| Tresea | Jonesboro | $1,000 | $200,000 BANKROLL | December 7, 2023 |
| Terrance | Little Rock | $1,000 | $200,000 BONUS MULTIPLIER | December 7, 2023 |
| Ron | Hot Springs Village | $16,600 | CASH 4 | December 7, 2023 |
| Robert | Jonesboro | $5,000 | $350,000 RICHES | December 7, 2023 |
| Ollie | Jacksonville | $1,000 | $200,000 BONUS MULTIPLIER | December 7, 2023 |
| Michael | Star City | $1,000 | 200X | December 7, 2023 |
| Mia Elizabeth | North Little Rock | $1,000 | 200X | December 7, 2023 |
| Leanell | West Memphis | $600 | MEGA MILLIONS | December 7, 2023 |
| Lawrence | Sherwood | $2,900 | CASH 4 | December 7, 2023 |
| Kimberly | Fayetteville | $1,500 | LOTTO | December 7, 2023 |
| Kawanda | North Little Rock | $2,900 | CASH 4 | December 7, 2023 |
| Kawanda | North Little Rock | $2,900 | CASH 4 | December 7, 2023 |
| Kawanda | North Little Rock | $2,900 | CASH 4 | December 7, 2023 |
| Jonathan | Batesville | $1,000 | $1,000,000 VIP CLUB | December 7, 2023 |
| Evelyn Rene | Drasco | $1,000 | EZ GRAND | December 7, 2023 |
| Dixie Luann | Altheimer | $1,000 | $50,000 BLAST | December 7, 2023 |
| Charles | Pangburn | $2,000 | IT'S GOLD OUTSIDE | December 7, 2023 |
| Carey | Kennett | $1,000 | EZ GRAND | December 7, 2023 |
| Cam | Fort Smith | $800 | MEGA MILLIONS | December 7, 2023 |
| Bruce | Star City | $1,000 | EZ GRAND | December 7, 2023 |
| Allen | Bono | $1,500 | LOTTO | December 7, 2023 |
| Woodrow | Crowley | $500 | GET $500! | December 6, 2023 |
| Willie | Forrest City | $600 | CASH 4 | December 6, 2023 |
| Wayland | Oxford | $2,500 | GET $2,500! | December 6, 2023 |
| Tommy | N Little Rock | $2,500 | Cash 3 | December 6, 2023 |
| Stephanie | Hamburg | $1,000 | $1,000,000 CASH | December 6, 2023 |
| Rickie | Ozan | $5,000 | CASH 4 | December 6, 2023 |
| James | Marion | $790 | Cash 3 | December 6, 2023 |
| James | Benton | $1,000 | EZ GRAND | December 6, 2023 |
| Doretha | Sweet Home | $3,160 | Cash 3 | December 6, 2023 |
| Donna | Blytheville | $1,800 | CASH 4 | December 6, 2023 |
| Chris | Maumelle | $1,000 | $5 AR JACKPOT | December 6, 2023 |
| Carolyn | Little Rock | $1,000 | $1,000,000 CASH | December 6, 2023 |
| Brittany | Foreman | $2,000 | IT'S GOLD OUTSIDE | December 6, 2023 |
| Ashutosh | Jonesboro | $1,200 | CASH 4 | December 6, 2023 |
| Ashutosh | Jonesboro | $1,000 | $50,000 BLAST | December 6, 2023 |
| Treva | Melbourne | $500 | EZ GRAND | December 5, 2023 |
| Tequila | Ashdown | $100,000 | X50 BONUS | December 5, 2023 |
| Sylnonia | Ft Smith | $1,000 | DAILY CROSSWORD | December 5, 2023 |
| Shannon | N Little Rock | $1,000 | $350,000 RICHES | December 5, 2023 |
| Shannon | Stuttgart | $1,000 | 200X | December 5, 2023 |
| Samuel | Forrest City | $10,000 | $10K LOADED | December 5, 2023 |
| Romel | Stuttgart | $2,600 | CASH 4 | December 5, 2023 |
| Rochelle | Magnolia | $1,000 | $200,000 BANKROLL | December 5, 2023 |
| Rebecca | Little Rock | $1,000 | EZ GRAND | December 5, 2023 |
| Marlos | Springdale | $1,000 | 777 | December 5, 2023 |
| Lisa Ann | Springdale | $1,000 | EZ GRAND | December 5, 2023 |
| Joyce | Mena | $600 | MEGA MILLIONS | December 5, 2023 |
| Joanna | Paragould | $1,000 | 777 | December 5, 2023 |
| Jessica | Gassville | $1,000 | DAILY CROSSWORD | December 5, 2023 |
| Jerry | Bradford | $1,000 | 200X | December 5, 2023 |
| Haley | Brinkley | $1,000 | EZ GRAND | December 5, 2023 |
| Debra | Flippin | $1,000 | MEGA MILLIONS | December 5, 2023 |
| Danny | Lonoke | $10,000 | $10K LOADED | December 5, 2023 |
| Daniel | Maumelle | $1,510 | LOTTO | December 5, 2023 |
| Cynthia | Paragould | $10,000 | $10K LOADED | December 5, 2023 |
| Cecil | Melvourne | $500 | EZ GRAND | December 5, 2023 |
| Yolanda | Bearden | $200,000 | $200,000 JACKPOT | December 4, 2023 |
| Walter | Jacksonville | $1,000 | $200,000 MAX | December 4, 2023 |
| Versheka | Jonesboro | $1,000 | EZ GRAND | December 4, 2023 |
| Stephen | Center Ridge | $1,000 | 200X | December 4, 2023 |
| Sherry | Cherokee Village | $1,000 | EZ GRAND | December 4, 2023 |
| Shannon | Southside | $1,000 | $1,000,000 VIP CLUB | December 4, 2023 |
| Samantha | Jacksonville | $800 | MEGA MILLIONS | December 4, 2023 |
| Randy | Searcy | $200,000 | $200,000 BANKROLL | December 4, 2023 |
| Randy | Almyra | $503 | LOTTO | December 4, 2023 |
| Miya | Hot Springs | $10,000 | $10K LOADED | December 4, 2023 |
| Maryllin | N Little Rock | $500 | $350,000 RICHES | December 4, 2023 |
| Maryllin | N Little Rock | $500 | $350,000 RICHES | December 4, 2023 |
| Laurena | Magnolia | $1,000 | 777 | December 4, 2023 |
| Lara | Monticello | $1,000 | $350,000 RICHES | December 4, 2023 |
| Kimyattia | McNeil | $1,000 | Cash 3 | December 4, 2023 |
| Kelly | N Little Rock | $2,000 | MEGA MILLIONS | December 4, 2023 |
| Jon | Highland | $1,000 | BLACK PEARLS | December 4, 2023 |
| James | Little Rock | $600 | CASH 4 | December 4, 2023 |
| Glynis | Conway | $1,000 | $350,000 RICHES | December 4, 2023 |
| Ethel | El Dorado | $2,900 | CASH 4 | December 4, 2023 |
| Essie | Cotton Plant | $2,900 | CASH 4 | December 4, 2023 |
| Dorothy | Dumas | $600 | CASH 4 | December 4, 2023 |
| Dennis | Malvern | $1,500 | Cash 3 | December 4, 2023 |
| Crystal | West Memphis | $1,000 | 200X | December 4, 2023 |
| Coleman | Clinton | $1,000 | $200,000 MAX | December 4, 2023 |
| Charles | Ashdown | $22,165 | $5 AR JACKPOT | December 4, 2023 |
| Bruce | Newport | $2,700 | CASH 4 | December 4, 2023 |
| Bruce | Newport | $2,700 | CASH 4 | December 4, 2023 |
| Bruce | Newport | $2,700 | CASH 4 | December 4, 2023 |
| Barbara | Little Rock | $2,000 | IT'S GOLD OUTSIDE | December 4, 2023 |