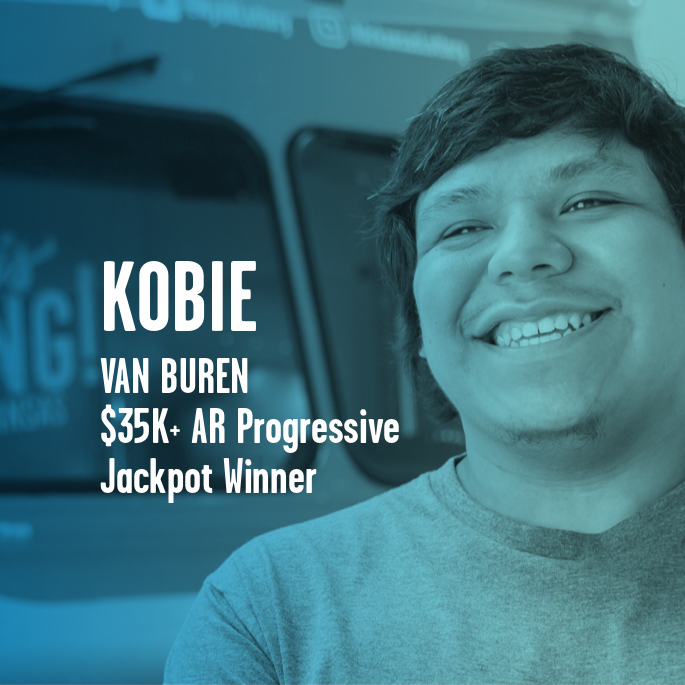 KOBIE RHODD




Van Buren | $35K+ AR Progressive Jackpot Winner
A GOOD SON
When Kobie won $35,515 with an AR Progressive Jackpot ticket, he called his mom. Then, he helped his parents buy a new car. Best son ever!
WE ARE PROUD OF OUR SCHOLARSHIP RECIPIENTS
More than 600,000 Arkansas Academic Challenge Scholarships have been awarded to-date, making a difference forever in Arkansas education.