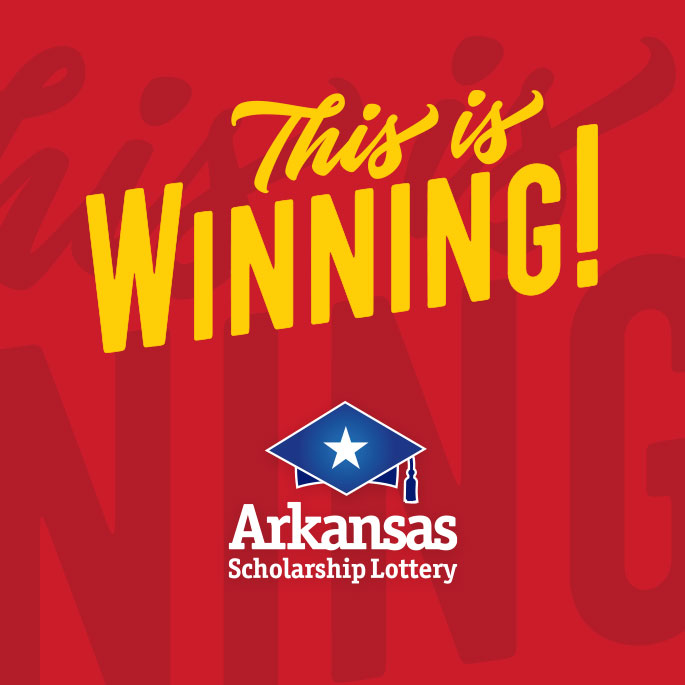 Arkansas Scholarship Lottery
In the ten years since its inception, the lottery has raised more than $895 million to help provide more than 542,000 college scholarships for Arkansas students. The lottery has awarded more than $3 billion in prizes to players, more than $259 in commissions to retailers and more than $128 million in state and federal tax revenue. More than 92 cents of every dollar of lottery revenue goes to prizes, scholarships, retailer commissions, and other expenses in Arkansas.
Follow the Arkansas Scholarship Lottery on Facebook, Twitter and Instagram. Visit MyArkansasLottery.com for more information on scholarships, winners, games, odds, promotions – and to join The Club for free. To hear winning numbers, call the Winning Numbers Hotline at 501-682-IWON (4966). To get help with problem gambling, contact the National Problem Gambling Helpline at 1-800-522-4700.
The purpose of the Department of Finance and Administration Office of the Arkansas Lottery is to oversee the operation of a lottery whose net proceeds will provide scholarships and grants to Arkansas citizens for in-state colleges and universities. Scholarships are to be available for non-profit, public and private, two- and four-year colleges and universities. Arkansas Code Annotated § 23-115-102.
Under A.C.A. § 23-115-102, the lotteries are to be operated and managed in a manner that:
Provides continuing entertainment to the public
Maximizes the revenue generated
Preserves the integrity and dignity of the process
Is accountable to the public and the General Assembly through reports and audits
Arkansas Scholarship Lottery Staff:
Bishop Woosley, Director
Angela Springer, Director of Security & Compliance
J. Michael Helms, Chief Legal Counsel
Donna Bragg, Advertising and Marketing Director
Jerry Fetzer, Chief Fiscal Officer
Timothy Parrish, Treasurer
Mike Smith, Gaming Director