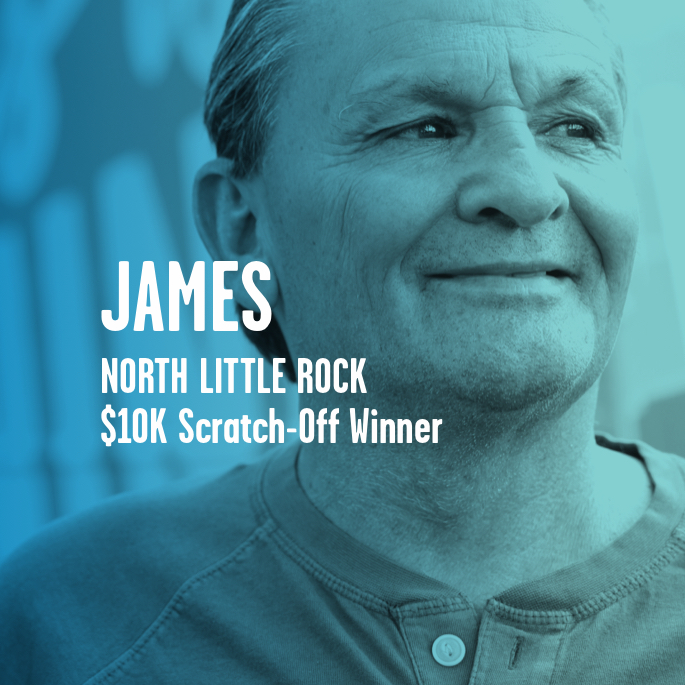 JAMES PITTS




North Little Rock | $10K Scratch-Off Winner
BEST. BOYFRIEND. EVER.
James didn't know what he was getting into that day he bought a scratch-off ticket, but soon he was the winner of $10,000! With the money, he took his girlfriend on a cruise to the Bahamas.
WE ARE PROUD OF OUR SCHOLARSHIP RECIPIENTS
More than 600,000 Arkansas Academic Challenge Scholarships have been awarded to-date, making a difference forever in Arkansas education.