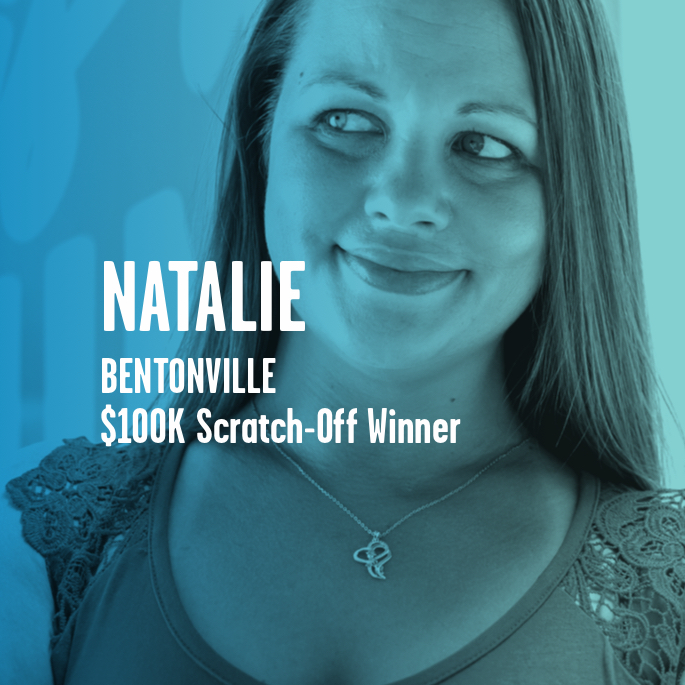 NATALIE STIDHAM




Bentonville | $100K Scratch-Off Winner
PUT A RING ON IT
The moment Natalie realized she was the winner of $100,000 from a scratch-off ticket was unforgettable. She then told her husband who was understandably speechless. After that, she used her prize money to buy a new wedding ring, a new truck and then put the rest in savings.
WE ARE PROUD OF OUR SCHOLARSHIP RECIPIENTS
More than 600,000 Arkansas Academic Challenge Scholarships have been awarded to-date, making a difference forever in Arkansas education.