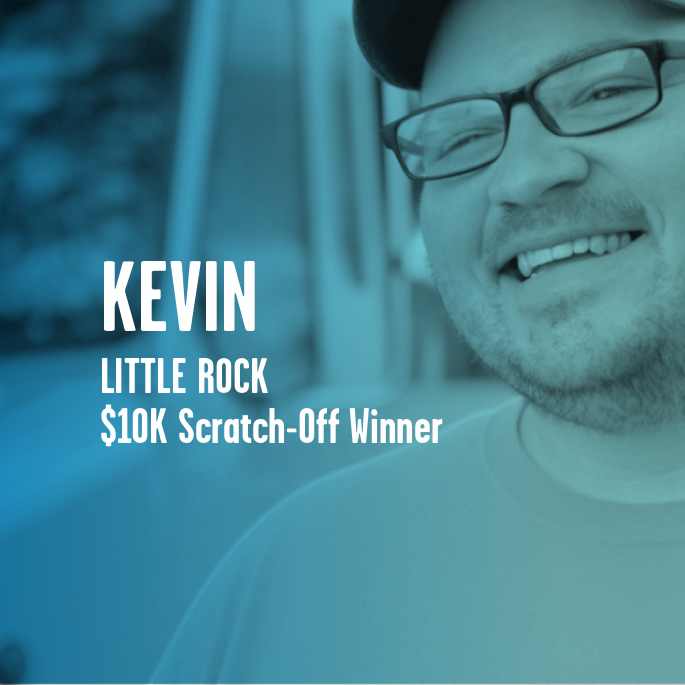 KEVIN SEATON




Little Rock | $10K Scratch-Off Winner
DIGGING THROUGH THE TRASH
During a lunch break, Kevin bought a scratch-off ticket for fun, but then somehow it ended up in the trash. He was able to find it after some digging, and it was totally worth it. He had won $10,000! He decided to spend his money on a Branson vacation with his son.
WE ARE PROUD OF OUR SCHOLARSHIP RECIPIENTS
More than 600,000 Arkansas Academic Challenge Scholarships have been awarded to-date, making a difference forever in Arkansas education.