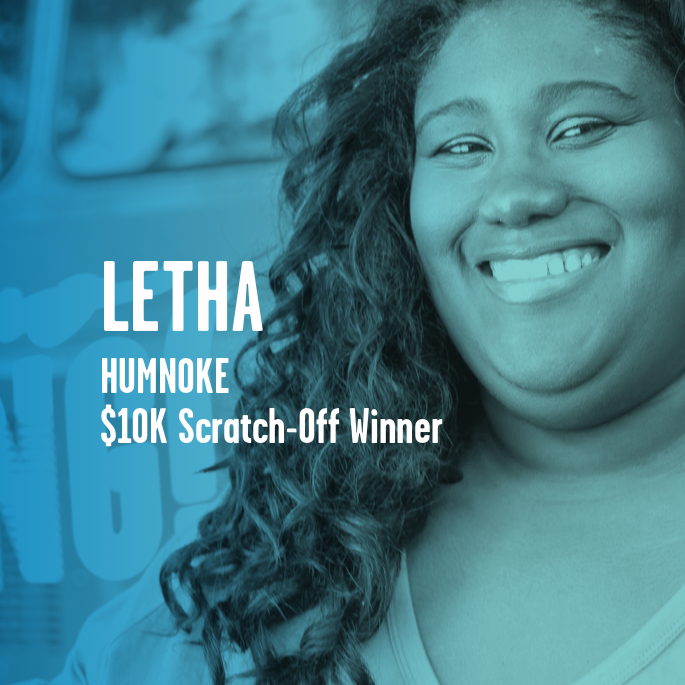 LETHA LITTLETON




HUMNOKE, $10K SCRATCH-OFF WINNER
FUELED UP & READY TO WIN
Letha, a lottery pro who plays instant tickets daily, stepped into a gas station in Stuttgart, bought her ticket, brought it over to her mom's house and boom…she's $10k richer. With her winnings, she was able to buy a new computer, update her wardrobe, give some money to her family and put some away for savings.
WE ARE PROUD OF OUR SCHOLARSHIP RECIPIENTS
More than 600,000 Arkansas Academic Challenge Scholarships have been awarded to-date, making a difference forever in Arkansas education.