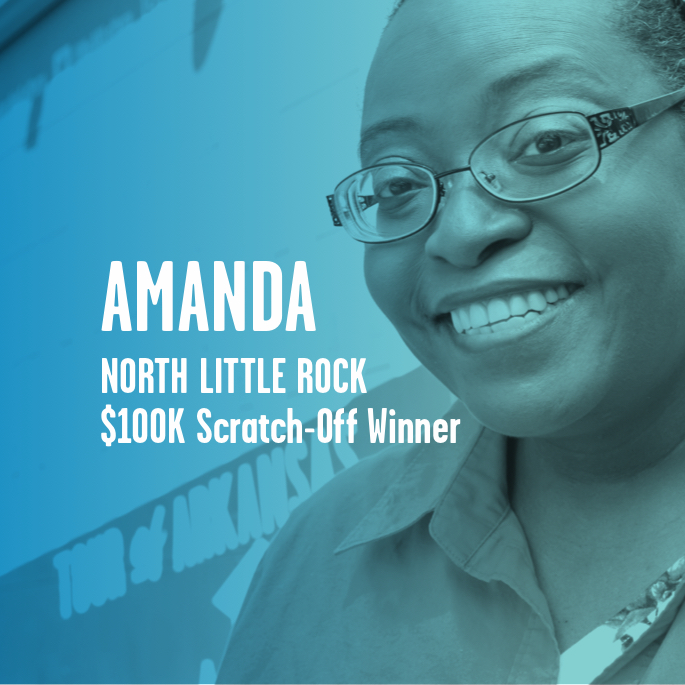 AMANDA ANDERSON




NORTH LITTLE ROCK, $100K SCRATCH-OFF WINNER
TEACHER OF THE YEAR
Amanda is a pre-K teacher who won BIG with a scratch-off ticket – $100,000 that is. With the money, she was able to buy her very first home though she didn't use all that money for herself. Not only did she splurge on her family and friends (especially her 11 nieces and nephews), but she was also able to buy supplies for her classroom and students!
WE ARE PROUD OF OUR SCHOLARSHIP RECIPIENTS
More than 600,000 Arkansas Academic Challenge Scholarships have been awarded to-date, making a difference forever in Arkansas education.