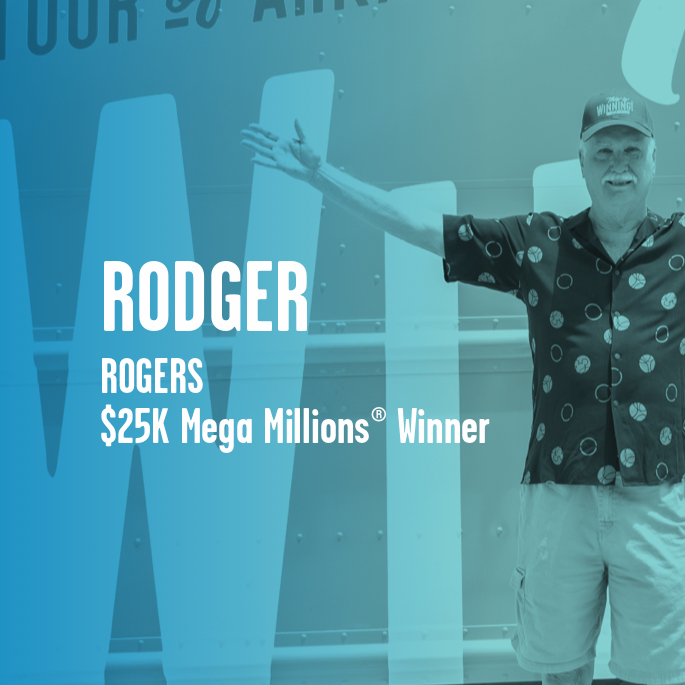 RODGER AUSTIN




ROGERS | $25K MEGA MILLIONS® WINNER
VEGAS, BABY, VEGAS
When Rodger realized he had won $25,000 from his Mega Millions® ticket, he called his son. Then, with his winnings, he took the whole family to Las Vegas and did some more traveling!
WE ARE PROUD OF OUR SCHOLARSHIP RECIPIENTS
More than 600,000 Arkansas Academic Challenge Scholarships have been awarded to-date, making a difference forever in Arkansas education.