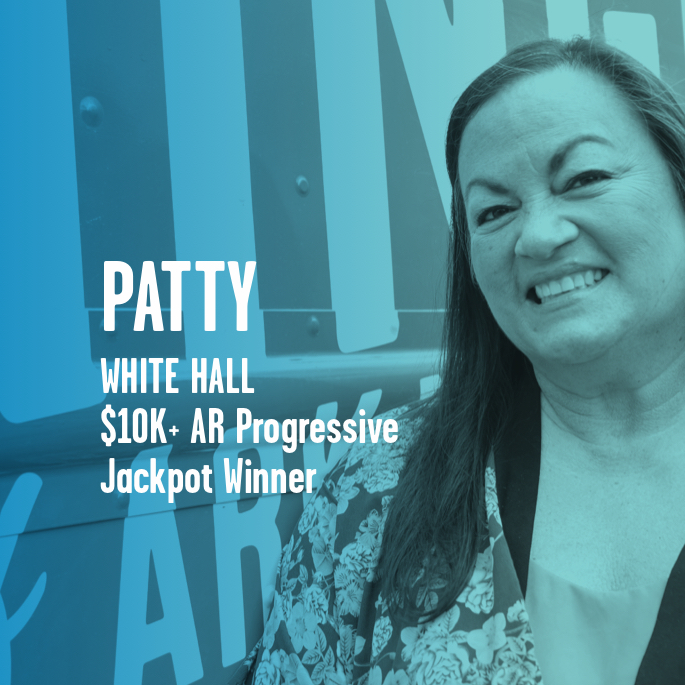 PATTY DESONIE




WHITE HALL | $10K+ AR PROGRESSIVE JACKPOT WINNER
SAY "ALOHA" TO $10K
Patty is no stranger to the AR Progressive Jackpot. She plays it often and is even in the Player's Club. One fateful day, Patty got her ticket and soon discovered she had won $10,000! After spoiling her grandkids with some of the money, she spoiled herself with a trip to Hawaii.
WE ARE PROUD OF OUR SCHOLARSHIP RECIPIENTS
More than 600,000 Arkansas Academic Challenge Scholarships have been awarded to-date, making a difference forever in Arkansas education.