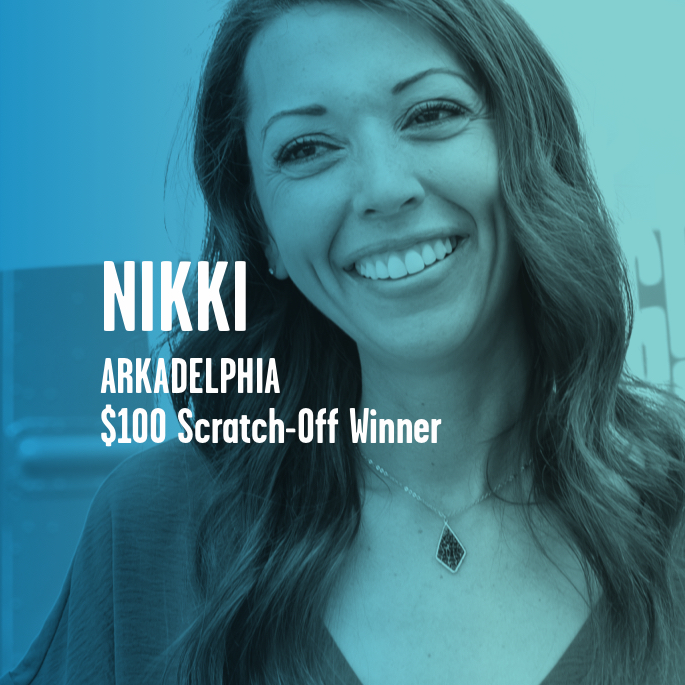 NIKKI CHANDLER




ARKADELPHIA | $100 SCRATCH-OFF WINNER
IT'S NICE TO WIN TWICE
Nikki's first big lottery win was a scholarship to Henderson State University where she studied as a non-traditional student. That alone is pretty impressive! But Nikki didn't stop there – she was also the winner of $100 from our March Madness Social Media contest! Not too shabby.
WE ARE PROUD OF OUR SCHOLARSHIP RECIPIENTS
More than 600,000 Arkansas Academic Challenge Scholarships have been awarded to-date, making a difference forever in Arkansas education.