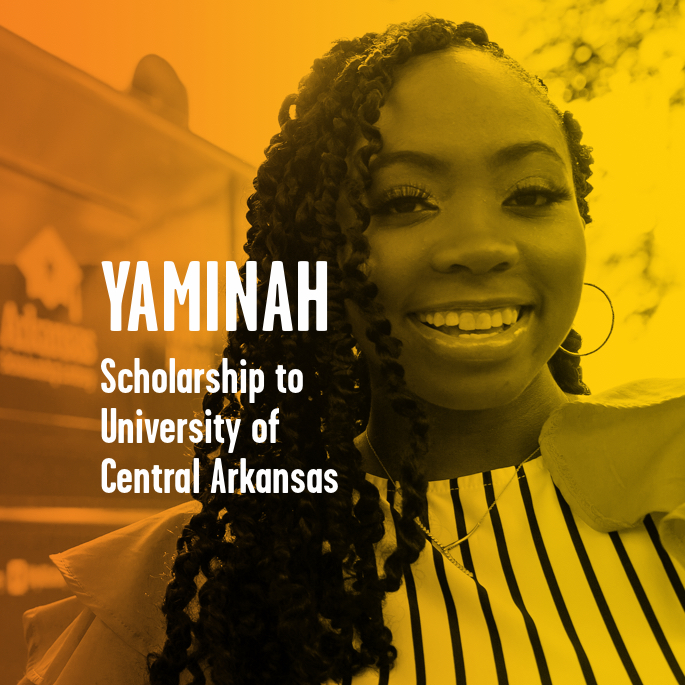 YAMINAH CUMMINGS




SCHOLARSHIP TO UNIVERSITY OF CENTRAL ARKANSAS
FIRST GENERATION GRAD
Thanks to this lottery scholarship, Yaminah was able to attend college – a first in her family! After an emotional graduation from the University of Central Arkansas, Yaminah went on to become an event marketing manager for a fashion company.
WE ARE PROUD OF OUR SCHOLARSHIP RECIPIENTS
More than 675,000 Arkansas Academic Challenge Scholarships have been awarded to-date, making a difference forever in Arkansas education.