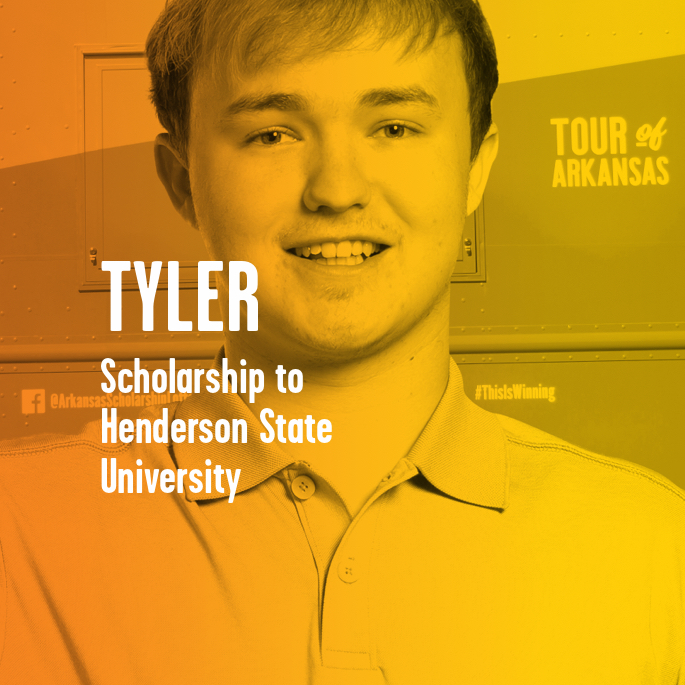 TYLER DRAPER




SCHOLARSHIP TO HENDERSON STATE UNIVERSITY
NO OBJECTIONS TO THIS WIN
Tyler won a lottery scholarship to Henderson State University and was recently accepted into their grad school program! His plan is to work in education policy and pursue law school in the future.
WE ARE PROUD OF OUR SCHOLARSHIP RECIPIENTS
More than 675,000 Arkansas Academic Challenge Scholarships have been awarded to-date, making a difference forever in Arkansas education.