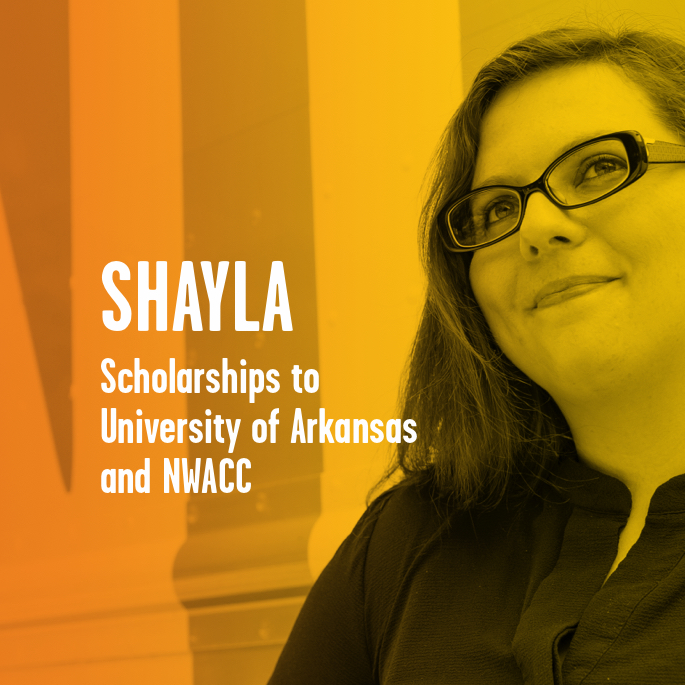 SHAYLA ROBINSON




SCHOLARSHIPS TO THE UNIVERSITY OF ARKANSAS AND NWACC
DOUBLE THE DEGREES
With her lottery scholarship, Shayla went to the University of Arkansas and NorthWest Arkansas Community College. She was the first in her family to attend college, and she got degrees in Psychology and Health Information. Now she works as a file clerk at the Department of Veterans Affairs Hospital.
WE ARE PROUD OF OUR SCHOLARSHIP RECIPIENTS
More than 675,000 Arkansas Academic Challenge Scholarships have been awarded to-date, making a difference forever in Arkansas education.