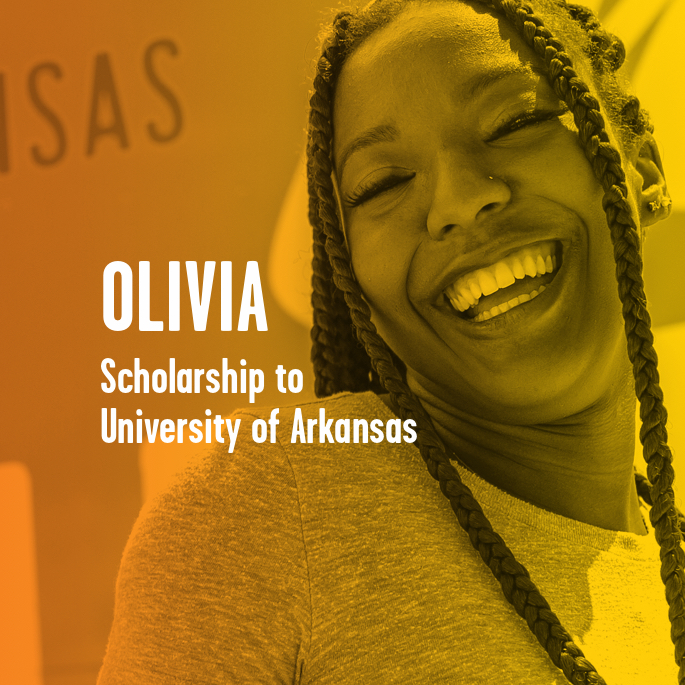 OLIVIA MOKA




SCHOLARSHIP TO UNIVERSITY OF ARKANSAS
A SCHOLARSHIP SURPRISE
It started as a normal day for Olivia. Then, during scholarship awards day at her school – she found out she was the winner of a lottery scholarship! Now, she's the second person in her family to attend college, and she's studying to be a teacher.
WE ARE PROUD OF OUR SCHOLARSHIP RECIPIENTS
More than 675,000 Arkansas Academic Challenge Scholarships have been awarded to-date, making a difference forever in Arkansas education.