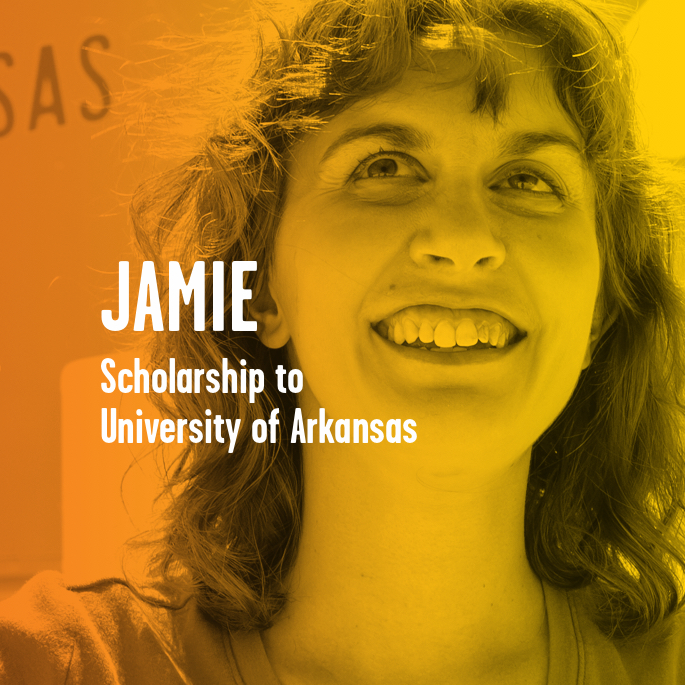 JAMIE SAVELL




SCHOLARSHIP TO THE UNIVERSITY OF ARKANSAS
SOMETHING TO SING ABOUT
Because of her lottery scholarship, enrolling at the University of Arkansas wasn't a financial burden for Jamie and her family. Now, she's teaching music for elementary students in Rogers, Arkansas!
WE ARE PROUD OF OUR SCHOLARSHIP RECIPIENTS
More than 675,000 Arkansas Academic Challenge Scholarships have been awarded to-date, making a difference forever in Arkansas education.