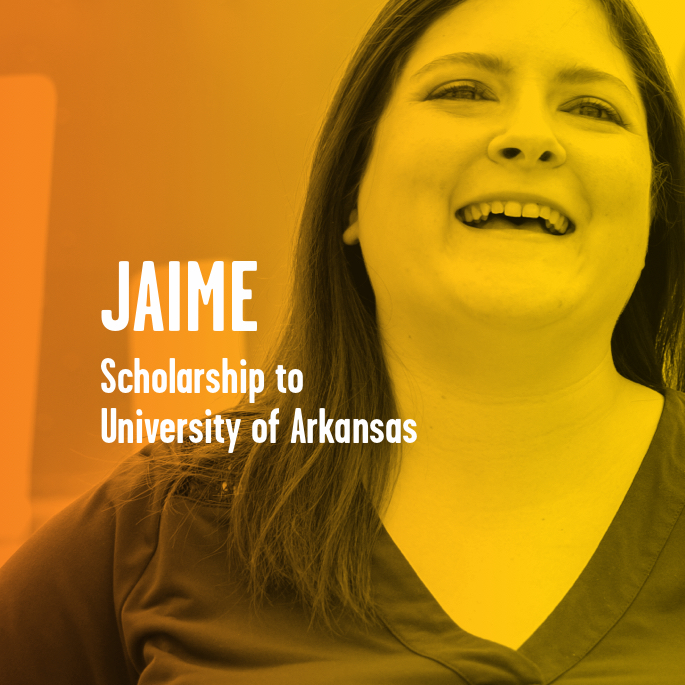 JAIME SELF




SCHOLARSHIP TO THE UNIVERSITY OF ARKANSAS
PUTTING IN THE WORK
Jamie is a true go-getter. With the lottery scholarship, she was able to take more classes at the University of Arkansas and graduate early. Currently, she works at NorthWest Arkansas Community College in the Financial Aid department.
WE ARE PROUD OF OUR SCHOLARSHIP RECIPIENTS
More than 675,000 Arkansas Academic Challenge Scholarships have been awarded to-date, making a difference forever in Arkansas education.