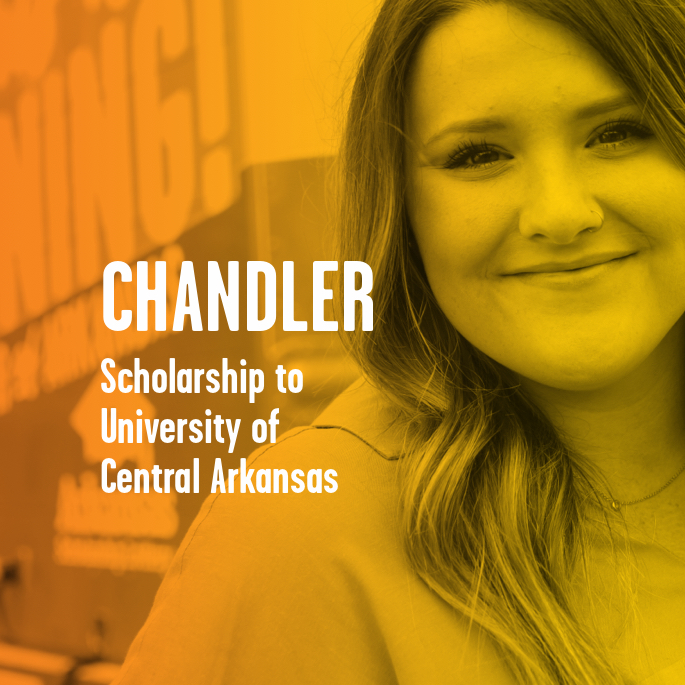 CHANDLER LOSH




SCHOLARSHIP TO THE UNIVERSITY OF CENTRAL ARKANSAS
FUTURE TEACHER
Now a student at the University of Central Arkansas, Chandler is the first person in her family to attend college. She plans to teach kindergarten, but her mission doesn't stop there; she also wants to get into education law so that she can be an advocate for students in the state. Because of this scholarship, she doesn't have to worry about money and focus on her studies.
WE ARE PROUD OF OUR SCHOLARSHIP RECIPIENTS
More than 675,000 Arkansas Academic Challenge Scholarships have been awarded to-date, making a difference forever in Arkansas education.