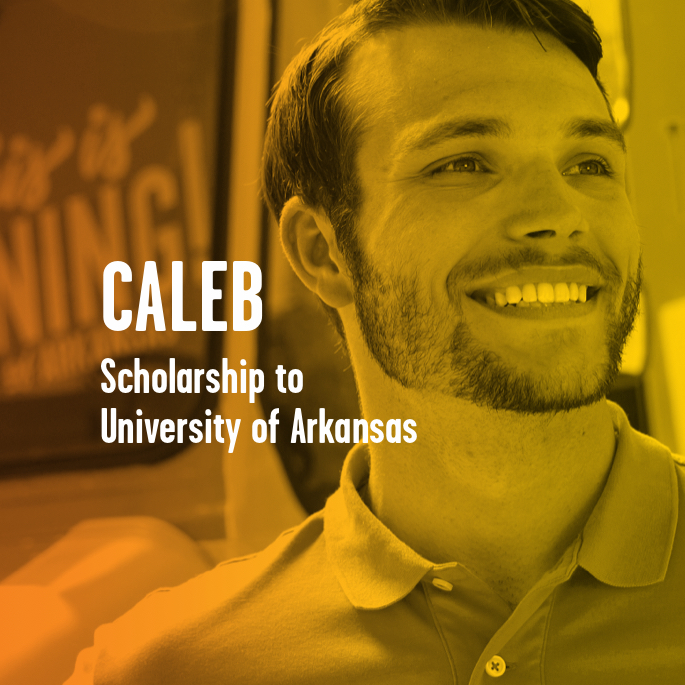 CALEB GRAY




SCHOLARSHIP TO THE UNIVERSITY OF ARKANSAS
BIG WIN FOR CALEB
While Caleb was already a student at the University of Arkansas, his lottery scholarship made the next three years of college much easier. Now he's graduated and working his dream job at General Mills.
WE ARE PROUD OF OUR SCHOLARSHIP RECIPIENTS
More than 675,000 Arkansas Academic Challenge Scholarships have been awarded to-date, making a difference forever in Arkansas education.