RETAILER SPOTLIGHT - WYNNE ONE STOP | WYNNE
CUSTOMER SERVICE DRIVES LOYALTY FOR RETAILER
Brothers Shahezad (Sal) Noorani and Farhaan (Nick) Noorani believe Wynne One Stop's customer satisfaction is achieved by developing and maintaining great relationships with their customers.
The brothers took ownership of the store, located at 340 Highway 64 West in Wynne, in 2018. The location has been a lottery retailer since startup.
"We take pride in providing the best customer service to our lottery players," Nick said.
Sal added, "We're in a small town, so we know everyone by name."
The staff is so acquainted with their customers; in some cases, they know which games their customers want as soon as they walk into the store.
"We sell lottery around the clock, educate our players about the games, and utilize a second register for lottery sales. People also know that we keep enough cash to redeem winning tickets even if they bought the ticket elsewhere," Nick said.
"Any of the store clerks can cash tickets. This allows customers to have cash in our store, which increases the chances that they will purchase something such as more lottery tickets or other store products."
The Noorani brothers also commend their relationship with their marketing sales representative, Charles Freeman, who takes an action-oriented approach and is available 24/7 to answer any lottery-related questions.
"We appreciate the partnership we have with the lottery," Nick said. "Charles is very patient, big-hearted, and always makes sure we stay informed. He does a wonderful job at providing data and suggesting lottery best practices to help us achieve our sales goals!"
The staff also reminds players to play the lottery for fun. Overall, the store's exceptional customer service helps attract new lottery players and encourages existing players to remain loyal.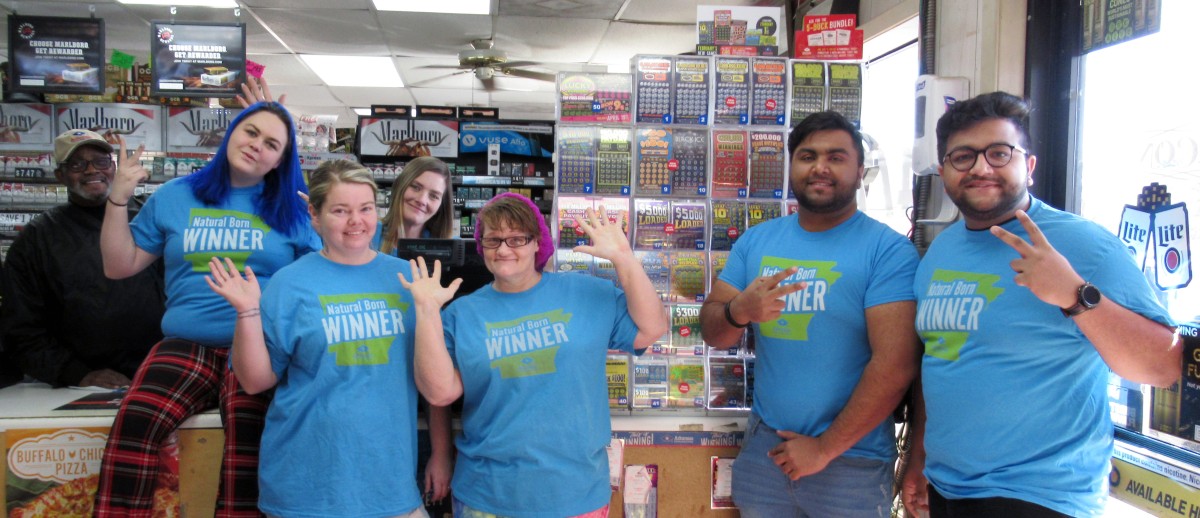 L-R: Charles Freeman, lottery marketing sales representative; Kathleen Taylor and Chelsea Spencer, store clerks; Lana Henry, store manager; Tanya Dickens, store clerk; Shahezad (Sal) Noorani and Farhaan (Nick) Noorani, store owners.