Retailer Spotlight - White Hawk Center | Rogers
Since the 5-Buck Bundle promotion returned in January, Praveen Kottha, owner of White Hawk Center in Rogers, says the store's staff has done a great job suggesting and upselling to players. Kottha also believes keeping employees trained in selling the Bundle is vital to achieving sustainable growth as a lottery retailer.
"More than 90 percent of our customers are lottery players," said Kottha. "We inform everyone about the 5-Buck Bundle promotion and ask if they would like to purchase it, especially if they're already buying a draw game ticket for that night's drawing. The Bundle is very popular because customers love to save money while allowing us to increase lottery sales!"
This best practice is just one of the many things that the White Hawk Center does to make the location successful.
"We want to do our best to create a pleasant and engaging lottery experience," said Kottha. "We activate our new games within the first 48 hours and ensure that we always have them available for players. Also, it's important for us to learn how to understand, meet, and satisfy our players' needs," he added.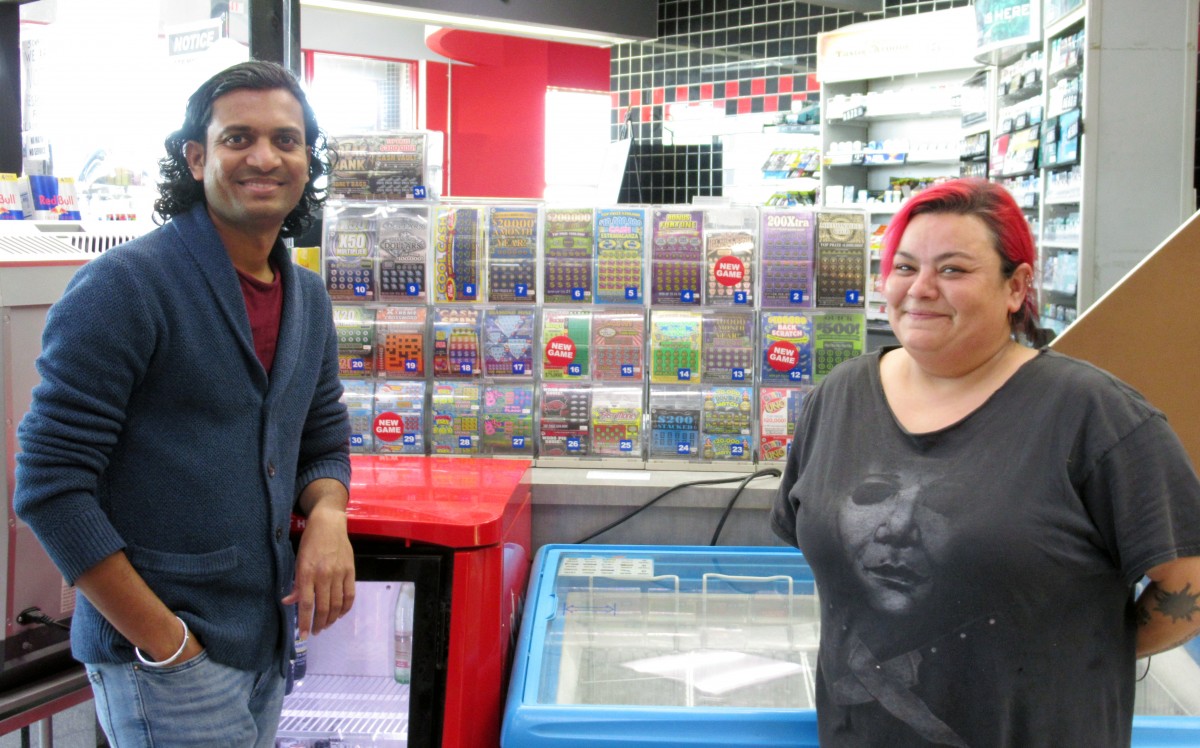 Pictured L-R: Praveen Kottha, owner, and Nancy Wright, cashier.