Retailer Spotlight - Valero Super Stop | Pine Bluff
Kamal Singh, manager of Valero Super Stop located on 3000 E. Harding Ave. in Pine Bluff, says selling lottery products benefits his business because it brings people inside the store.
"I was very excited to become a lottery retailer because I knew it would increase foot traffic – once customers get inside the store, they are more likely to buy something else," he said.
The store has 47 bins and uses the voided tickets for bin facings while ensuring his bins always remain stocked.
"We want to make sure that we have a nice selection of lottery products to choose from and that our display looks good for our customers," he said. "I love seeing them win – that's my favorite part of being a lottery retailer! When they win, they want to play more."
The store has seen a slight decline in its lottery sales due to last year's opening of a local casino. Still, Singh uses this as motivation to keep his customers informed of lottery games and promotions while responsibly encouraging them to spend their entertainment dollars in his store.
"More than 80 percent of our customers are lottery players, so we do our best to keep them coming back to our store," he said. "We're friendly to customers, make an effort to learn our players buying habits, and always keep enough cash on hand to redeem winning tickets."
Singh added, "It helps to have a separate register for lottery sales because it speeds up customer traffic while giving players more time for them to decide what ticket they would like to purchase. We also don't have to worry about money being mixed up with the store's regular sales, which makes our paperwork easier."
With the recent increase of Lucky for Life® and Powerball® drawings, the additional register has proven to be very valuable.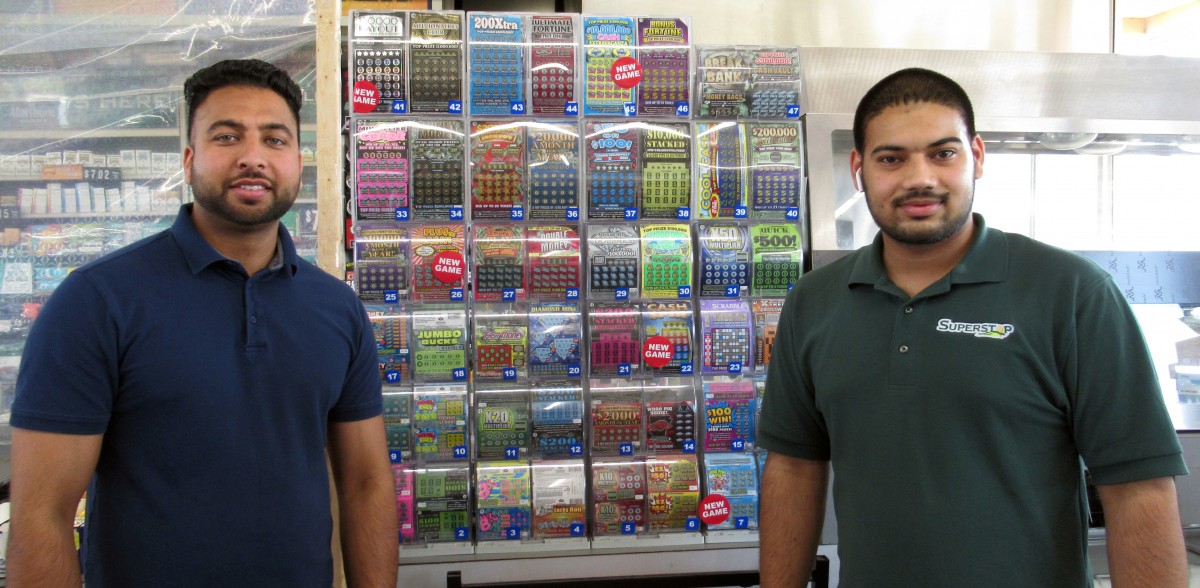 Pictured L-R: Kamal Singh, store manager, and Narinder Singh, store clerk.