Retailer Spotlight - V-Mart | Cabot
Ameen (John) Virani, owner of V-Mart, 3052 Highway 367 South in Cabot, recognizes the importance of strong player relationships. He inspires his staff to remain knowledgeable about lottery products and to go above and beyond expectations for all players.
"We always try to help players understand any of the games if they need assistance," said Mayin Swartz, clerk. "Our store employees encourage players to download The Club app for information about latest games and to check winning numbers. I also show players how to scan tickets for Play It Again® drawings and to earn Points for Prizes®."
Virani said his store keeps its 58 lottery bins full at all times and above the counter for maximum visibility, in addition to multiple facings for $10 and $20 tickets.
"The location of the bins lures players to make their lottery purchases as soon as they reach the counter. Players are charmed by our 'Good luck and keep smiling' sign that is displayed on the bins," he said.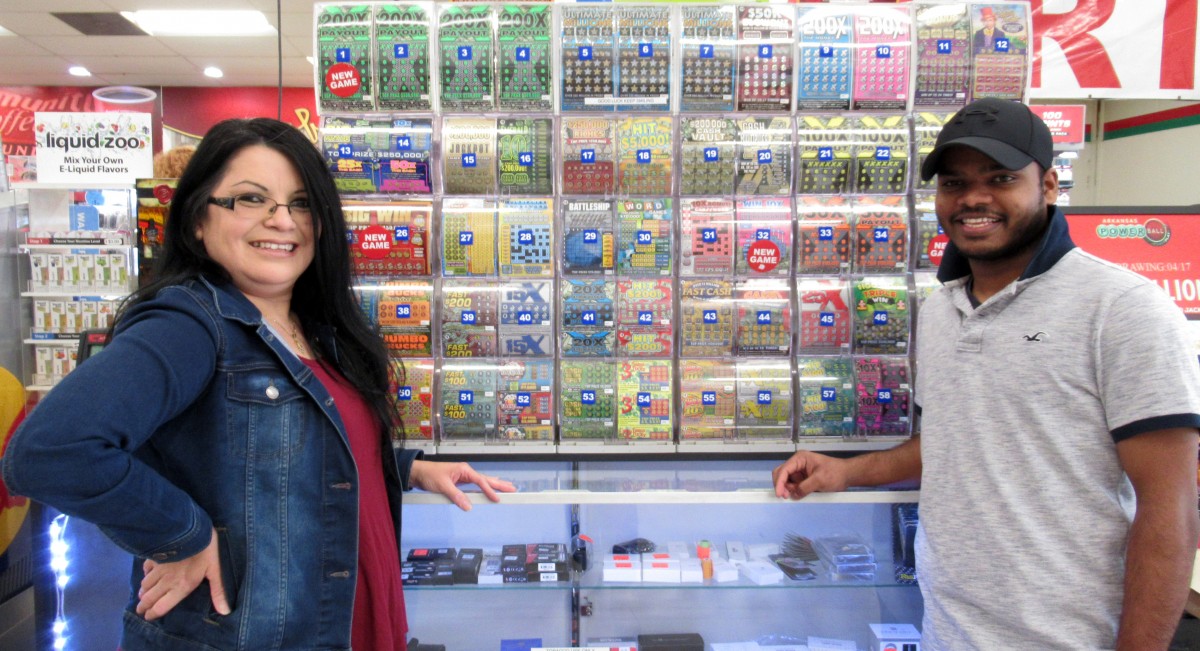 Pictured L-R: Mayin Swartz, clerk and Ameen (John) Virani, owner.