Retailer Spotlight - Tobacco World | Mayflower
Trunk stock is a necessity among lottery marketing sales representatives (MSRs), but many retailers fail to understand its importance to their store's profit margins. However, Brandy Spears, district manager of Tobacco World, 598 Highway 365 in Mayflower, understands the advantage of ordering tickets from her MSR versus ordering directly from the warehouse when inventory is short.
"We receive a lot of foot traffic, and our customers enjoy playing the lottery," Spears says with a smile. "Their favorite games are 50X Bonus, $200,000 Bonus and $50K Blowout."
"I always encourage my staff to take advantage of ordering more inventory during MSR visits instead of waiting for a delivery from the warehouse. This keeps our players happy and satisfied that they're not missing out on any wins on their favorite ticket."
This routine paid off for one hometown player who couldn't get enough of $50K Blowout.
"We ran out of $50K Blowout tickets one evening," said Erin Smith, store lead. "Our MSR, Allison Page, visited our store the next day, so I asked if she had any in her trunk inventory. Of course, she said, 'Yes!'"
Allison activated a pack of tickets and placed an order for more from the warehouse. Within an hour, the hometown player walked in, purchased a couple of $50K Blowout scratch-offs and won $50,000, which is her second big win this year. The same player won $500,000 from a retailer in Greenbrier.
Spears added that one of her favorite things about being a lottery retailer is the interaction with players.
"We treat all of our customers like family, and I love to see their faces when they win, whether it's big or small," she said.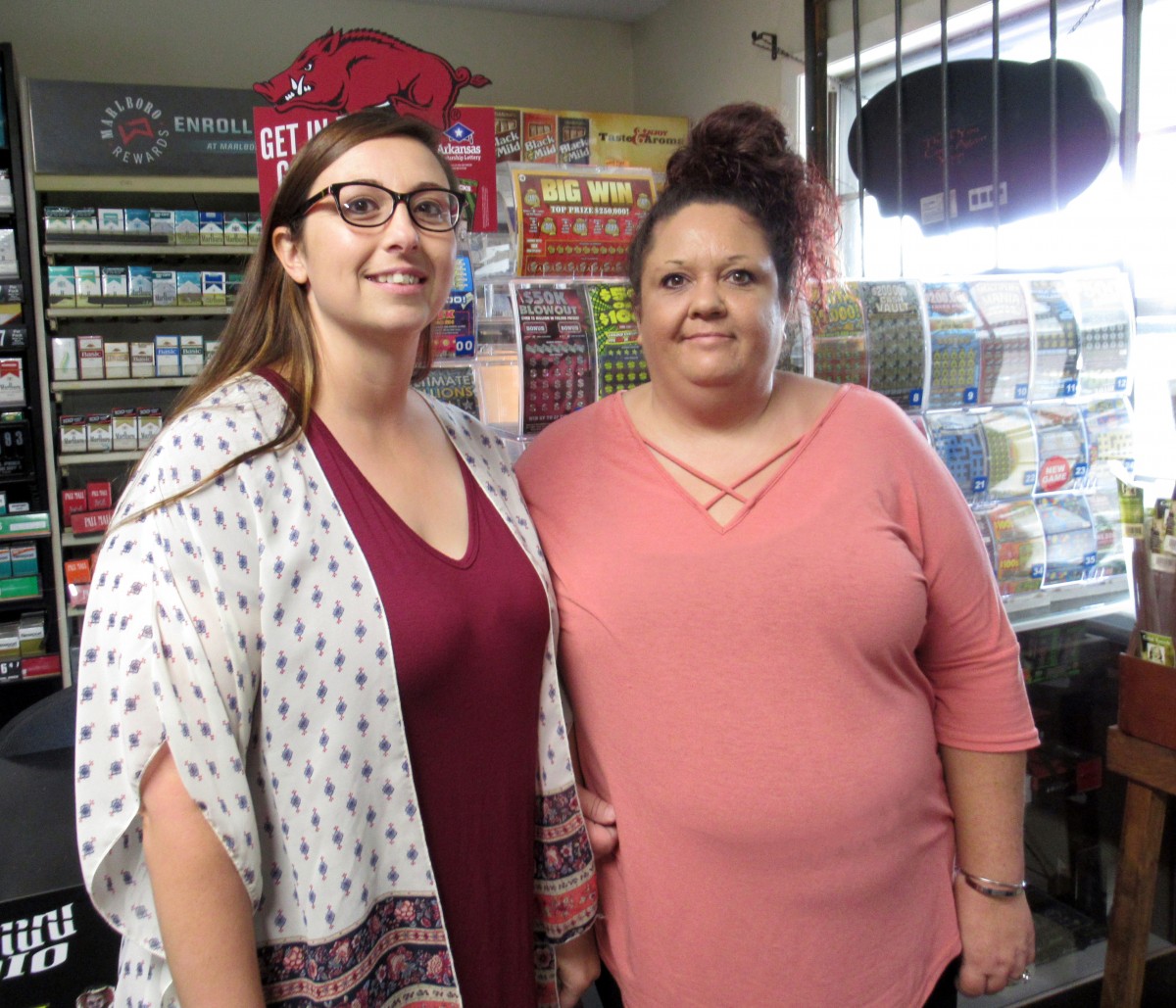 Pictured L-R: Brandy Spears, district manager and Erin Smith, store lead.