Retailer Spotlight - Stateline Carton Station | Texarkana
Christina Burris, store manager of Stateline Carton Station in Texarkana, says she was excited but extremely nervous about becoming an Arkansas Scholarship Lottery retailer.
"We were a small business, and I had mixed emotions about starting something new. I was scared that I was going to do something wrong, but wasn't too worried, because I thought the lottery would only last a couple of years," Burris says with a smirk.
Now, Stateline Carton Station is anything but small, and Burris now loves everything lottery. This location has a variety of accessories, apparel, tobacco products, beer, wine, among other popular convenience store items.
"It was a learning process, but I'm happy that we stuck with it, and that the lottery still exists," she said. "We started with 30 bins, and currently we have 40 and a Power Tower. The lottery is definitely changing the lives of many!"
Burris makes a habit of communicating jackpot amounts, reminding players to sign up for The Club, suggesting new games and tickets, and encouraging players to always sign the back of their lottery tickets. She also enjoys having daily conversations with her loyal lottery players and becoming familiar with their buying habits.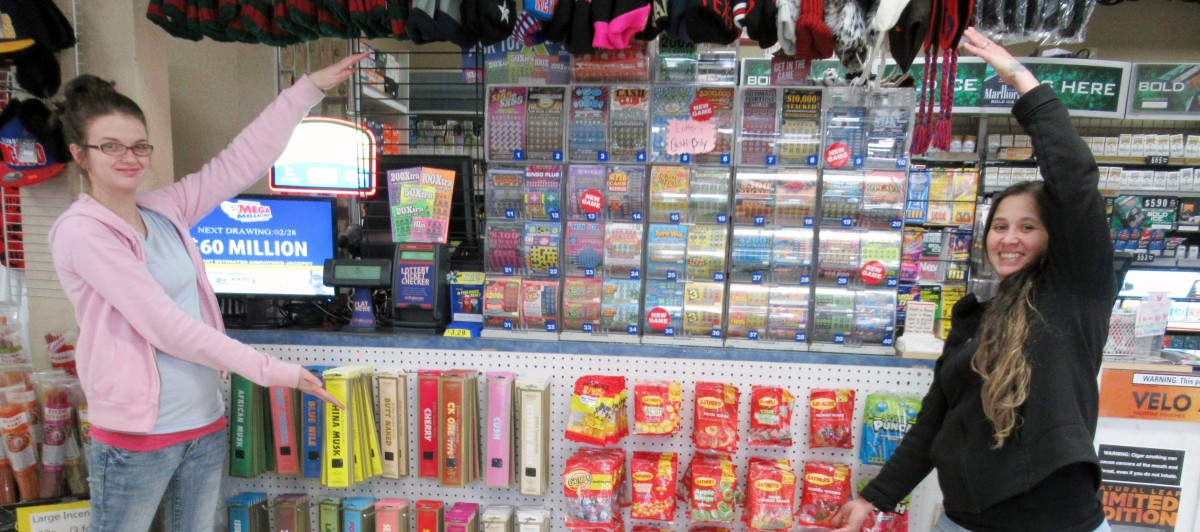 Pictured L-R: Chelsey Naron, cashier and Christina Burris, store manager.