Retailer Spotlight - Racehorse | Glenwood
Making lottery players feel welcome is a top priority for Racehorse located at 420 North 1st Street in Glenwood. The location opened its doors in 1984 and has been a lottery retailer since day one.
Initially, Store Manager Anne Garton did not know anything about the lottery but was willing to learn to increase customer foot traffic. She also wanted the opportunity to build her business on fun.
"I made an effort to learn everything that I could about the lottery, and now you can call me a lottery guru! It has been great for business," she said.
Racehorse has a lottery bar that offers a designated area inside the store where players can scratch-off instant tickets, fill out playslips, and check winning numbers.
"We renovated about six years ago, and I knew the lottery bar was an upgrade that I needed to include in the project. Our players love the area!"
Last year the location held a customer appreciation event that included a live band and prize drawings. "We wanted to do something special for our customers during the holidays." said Garton. Racehorse plans to hold the event again this year.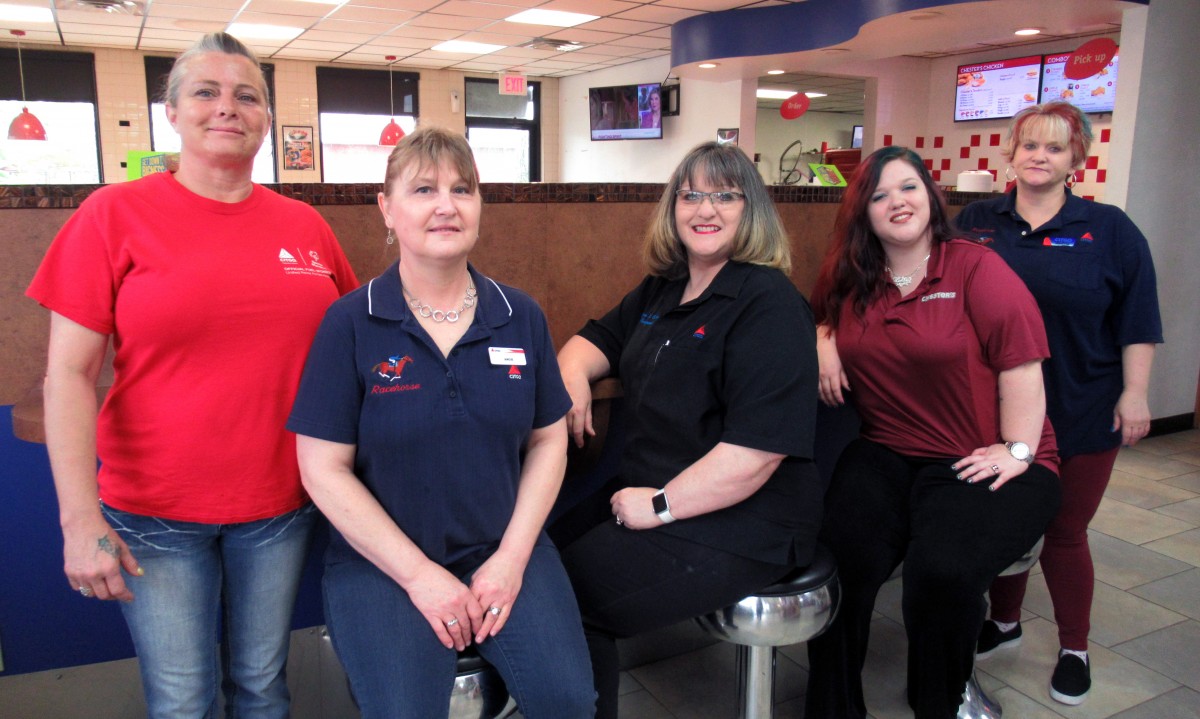 Pictured L-R: Amanda Hill, clerk; Angie Ward, clerk; Anne Garton, manager; Holly Waggoner, clerk; and Melissia Bliss, clerk.