Retailer Spotlight - Maumelle Food Mart | Maumelle
SWIPE IS ALL THE HYPE
Sam Kassis, owner of Maumelle Food Mart located at 10920 Maumelle Blvd. in Maumelle, says the acceptance of debit cards for lottery products has increased his lottery sales throughout the years.
Retailers that accept debit cards as a form of payment have grown lottery sales by 17.8 percent compared to 6.9 percent for retailers that don't. Forty percent of Maumelle Food Mart's transactions are from electronic payments.
"We definitely saw an increase in sales when we started accepting debit cards. More individuals purchase lottery products - especially $10 and $20 scratch-off tickets - when they realize they can pay for them using their debit card," Sam said.
The store's lottery display is front and center, which provides easy access to customers. Sam makes sure that his bins remain stocked at all times for players. He activates all the new games on the first day they arrive at the store. Customers know they can depend on Maumelle Food Mart to have new tickets as soon as they are released.
In the era of the "new normal" due to the recent Covid-19 pandemic, more customers are implementing contactless payment methods into their daily spending routines. These practices are accelerating the shift to a potential cashless society.
"The lottery drives a lot of foot traffic into my store, so I couldn't imagine if my store didn't accept debit cards for lottery products," Sam said. "This electronic payment option eliminates the need for exchanging potentially infected money for store transactions."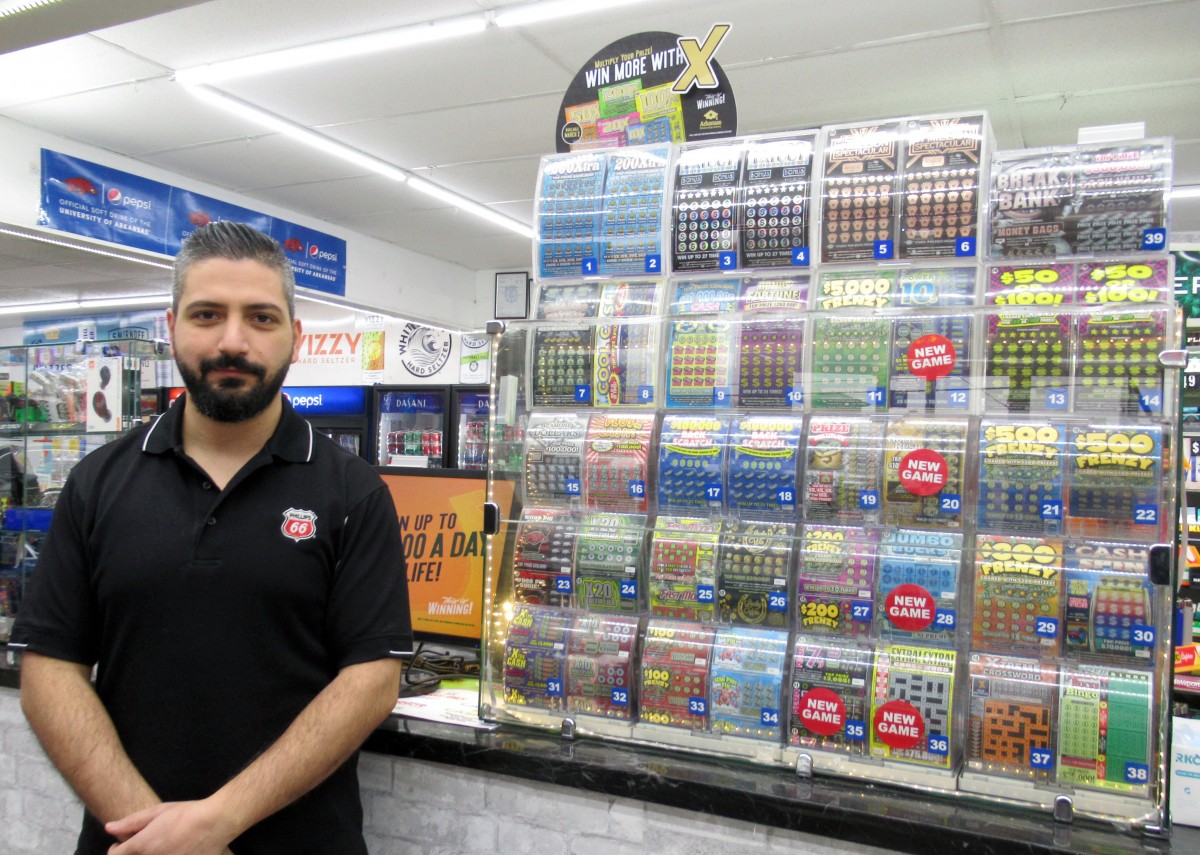 Pictured: Sam Kassis, owner.