Retailer Spotlight - Macadoodles | Springdale
Macadoodles is celebrating more than 10 years in business and is one of the largest liquor stores in Northwest Arkansas. Managed by Shane Vancleave, this lottery retailer is located at 838 N 48th St. in Springdale.
Voted "Best of the Best" by NWA Media every year since 2012, you can't help but notice how beautiful and well-stocked the store is. And the Macadoodles' lottery display is no different. Front and center, the bins remain stocked at all times.
"We treat our lottery products just like every other item in our store," said Vancleave. "We have more than 30 instant games and realize that these games can only be purchased when made available."
Macadoodles also knows the importance of displaying jackpot amounts and making sure employees are aware of them, which is a fantastic selling tool for online games.
"We have two terminals, and our players love all of the new instant games, but the majority of our total sales are from online games," he said.
"We ask every customer if they would like to purchase a ticket when jackpots are high and suggest bundle purchases when they are available. We also love wearing our High Jackpot Alert stickers," he said.
Thanks to Shane and the employees of Macadoodles for their tireless work as a valuable Arkansas Scholarship Lottery retailer.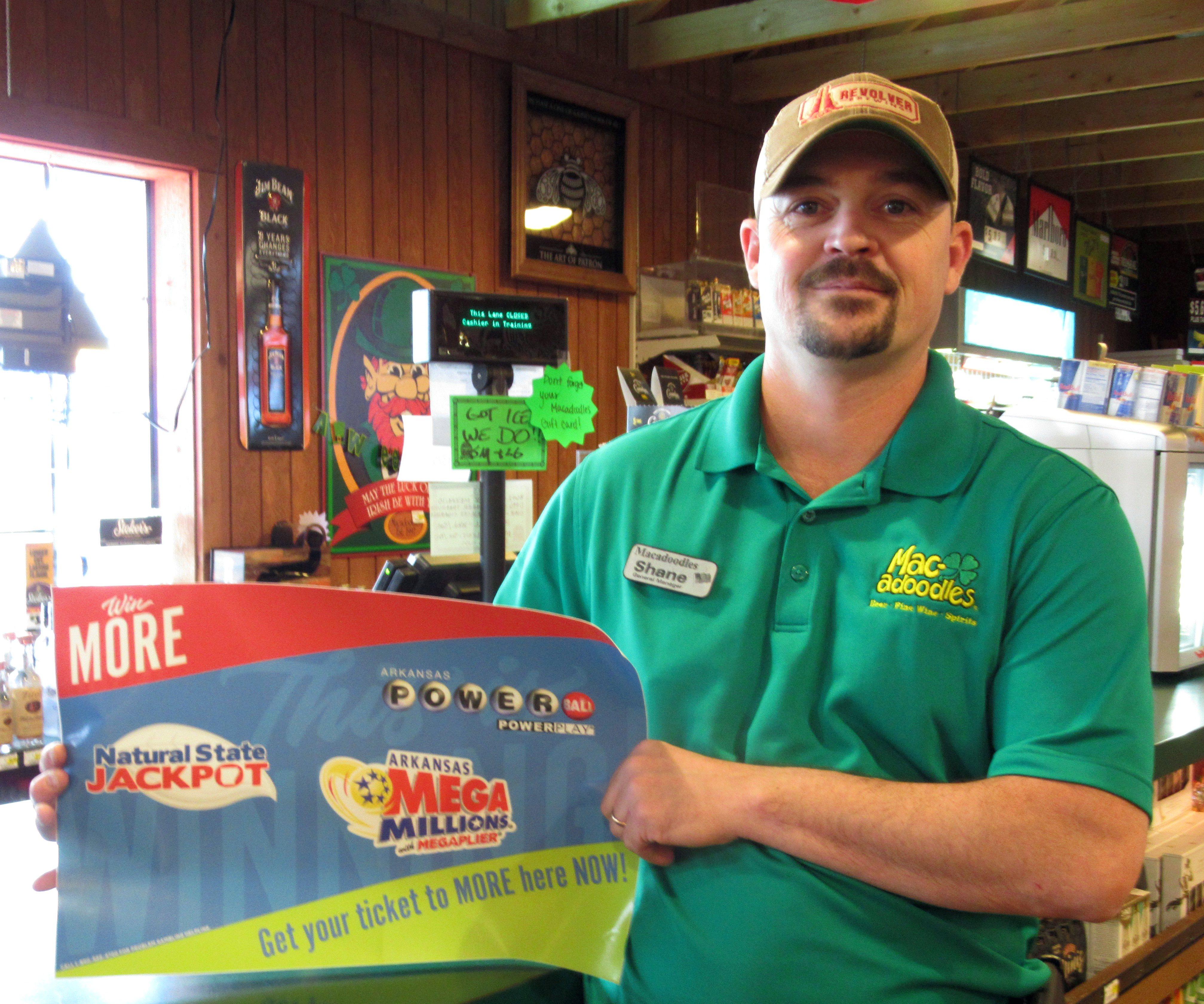 Pictured: Shane Vancleave, general manager.