Retailer Spotlight - La Popular | De Queen
Determination Pays off for Retailer
Molly Gobellan, store manager of La Popular, may not be one of the top retailers, but she is still winning with her determination.
Located in downtown De Queen, La Popular is not your average retailer. It may seem like a small Hispanic grocery store, but it is full of anything and everything you could ever want or need. This location has a variety of household items, apparel, accessories and of course, lottery products.
Initially, Gobellan had no interest in selling lottery products and didn't understand the process. She was very nervous that her store couldn't keep up with the weekly invoices. After paying a visit to another lottery retailer, she decided to overcome her fears of selling lottery.
When La Popular first started selling lottery in 2016, a retailer ranking report came out during its first week of sales. The report showed that the store only made $11 in lottery sales and was ranked as last for the entire state. This outcome did not discourage Gobellan, and with the help of her marketing sales representative, she was determined to increase her lottery sales.
She started with eight facings and removed the oldest games when the new games launched. Within a year, Gobellan had 24 facings and a weekly average of more than $350 in sales. In 2018, she was ready to add more facings, and her count increased to 34. La Popular is now averaging more than $2,600 in weekly sales.
"My goals are to never have an empty facing in the store, asking for the sale and remaining lottery friendly to all of my customers," said Gobellan. "I may not be one of the top retailers when it comes to sales, but I'm still proud of how far I've come."
Gobellan is planning to relocate to a larger building this year and grow her lottery sales even more. She continues to show that her determination and maintaining a positive attitude toward lottery products - pays off.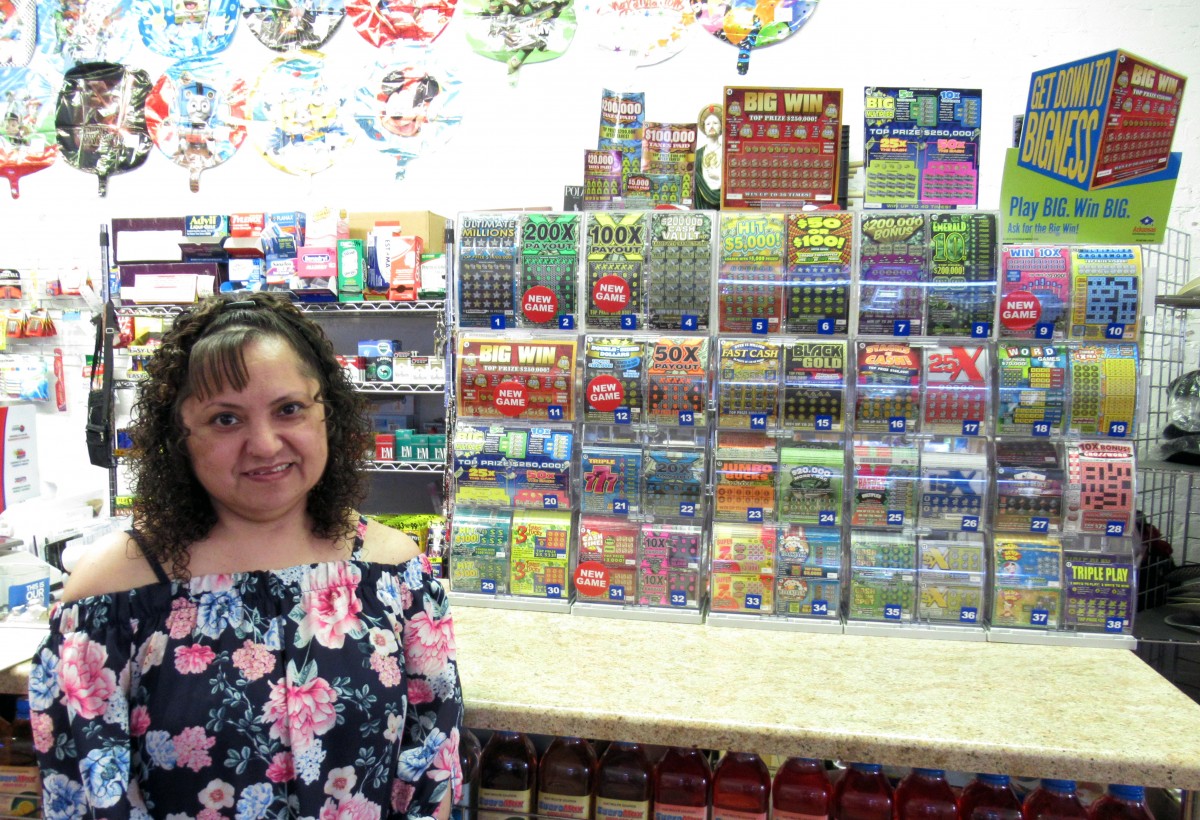 Pictured: Molly Gobellan, Store Manager.