RETAILER SPOTLIGHT - HIGHWAY 10 GAS & MARKET | Little Rock
Paper or Plastic? Retailer Embraces Today's Cashless Society
The Covid-19 pandemic boosted the use of debit cards and other non-cash payment options, such as Apple Pay and Google Wallet apps. And while some retailers remain wary of debit fees for lottery sales, Guri and Ravi Kang, owners of Highway 10 Market, say these retailers may be missing out on lottery sales and potential commissions.
In April of last year, the couple took ownership of the store, located at 23724 Highway 10 in Little Rock. However, they are no strangers to the lottery.
"We've always supported the lottery and were a lottery retailer in California, so we know the importance of providing the convenience of different payment options for our lottery players," said Guri. "We're one of the few independent retailers that accept debit cards."
High-performing retailers have seen an increase in sales since accepting debit cards. Retailers that accept debit cards as a form of payment have grown lottery sales by 17.8% compared to 6.9% for retailers that don't.
"Many people don't carry a lot of cash anymore," said Ravi. "We don't want to lose a customer just because they're not carrying cash that day."
"The lottery brings a lot of people into this store, and we have a large customer base that uses a debit card to purchase lottery," added Guri. "So, the fee doesn't bother us because it practically pays for itself."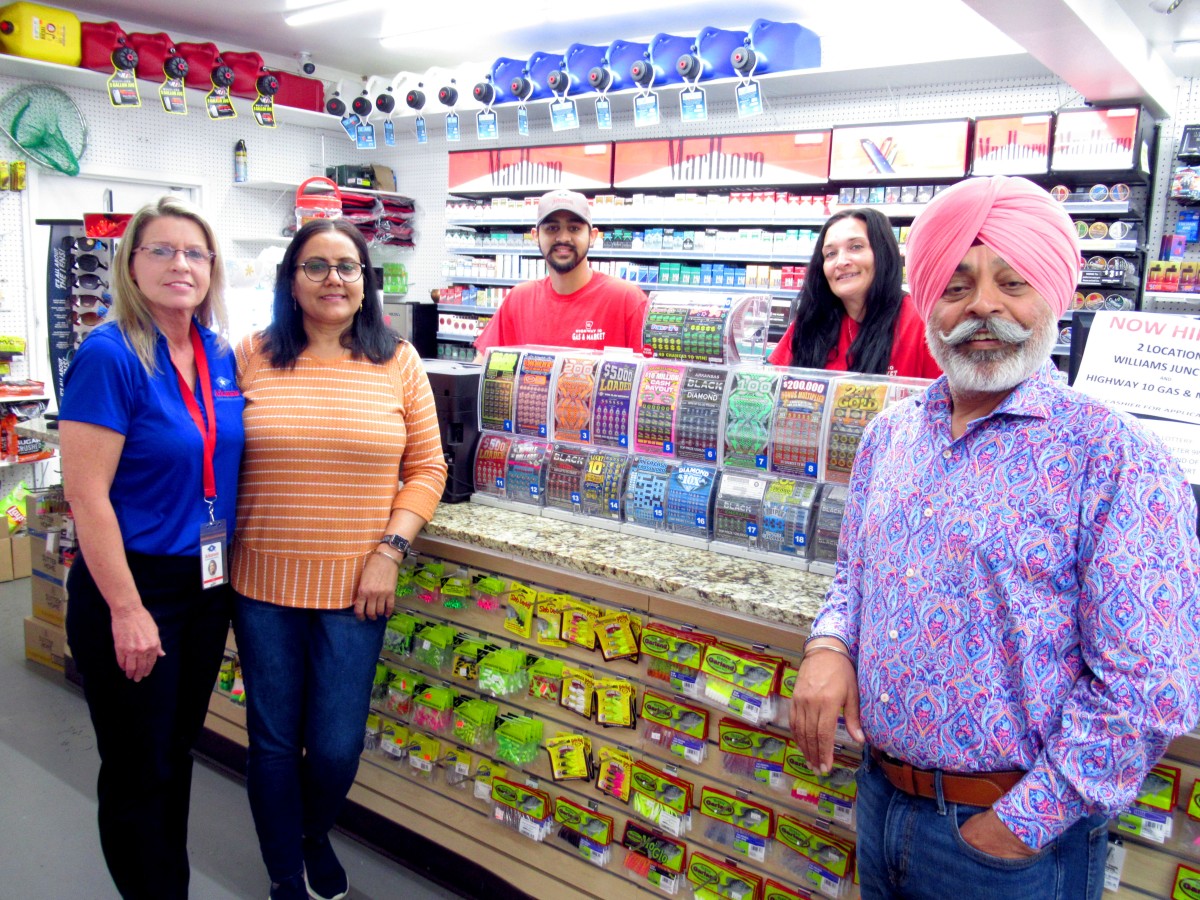 L-R Front Row: Terri Brewer, lottery marketing sales representative; Ravi and Guri Kang, store owners. L-R Back Row: Javi Kang, manager; Cheryl Hammond, cashier.