Retailer Spotlight - G Quick Mart | Prescott
The employees of G Quick Mart in Prescott have developed and maintained a great relationship with their lottery players. From suggesting scratch-off tickets and draw games, to helping customers fill out their Playslips, the team goes above and beyond to create a positive lottery experience.
"We love helping our customers when they visit our store to make a lottery purchase, while also reminding them that the lottery helps fund education in Arkansas," said Ashwini Gupta, who co-owns the location with her husband, Anil. "We try to keep their spirits up by treating them like family."
"Our staff does a great job communicating jackpot amounts to players and encouraging them to download The Club app for information about the latest games and to check winning numbers," said Anil.
G Quick Mart keeps a large variety of scratch-off tickets and makes sure that all of the new games are available at all times for players.
"We have more than 30 bins that include double facings of the popular $10 and $20 instant games," said Christina Goins, district supervisor. "Our loyal players can't get enough of the $10,000 Stacked scratch-off ticket."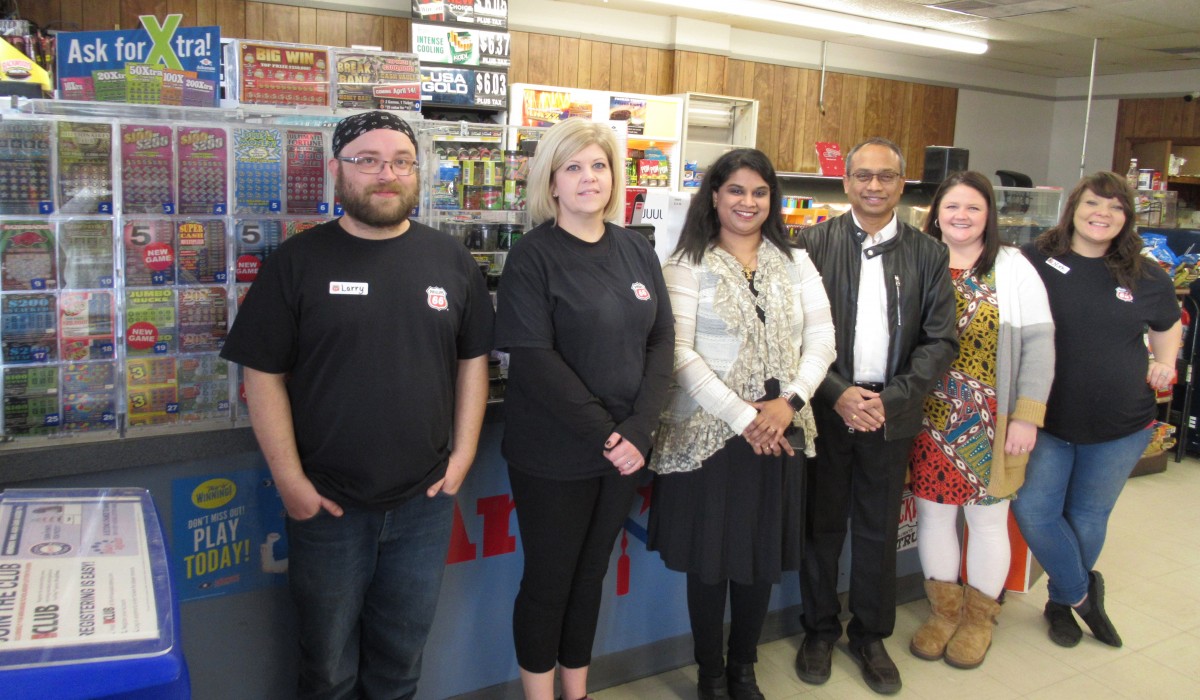 Pictured L-R: Larry Cottingham, manager; Allison Beavers, clerk; Ashwini Gupta, owner; Anil Gupta, owner; Christina Goins, district supervisor; and Brittney Otis, clerk.