Retailer Spotlight - G Quick Mart | Hope
G Quick Mart in Hope is known for its lottery-friendly atmosphere and efficient service.
"We try to call every customer by name. If we don't know their name, we definitely know their face," said Sheila Cardinal, store manager. "Our staff does a wonderful job of learning our player's buying habits."
But the special attention doesn't stop there.
"The best part of the lottery is witnessing when someone wins. If a customer doesn't win, we wish them better luck next time," said Nishitkumar (Nick) Pandya, district supervisor.
"And we really celebrate when they have to claim their big winnings in Little Rock," added Sheila.
Ashwini Gupta, who co-owns the location with her husband, Anil, says they're always improving the store to accommodate lottery customers.
"We're working on a remodeling project that will allow us to add another register for lottery sales," said Ashwini. "We know the second register will help us tremendously to remain efficient."
After the renovation, players won't have to worry about holding up the line while buying lottery tickets. The new setup will allow them to take their time when selecting the perfect game to play without frustrating the store's other customers.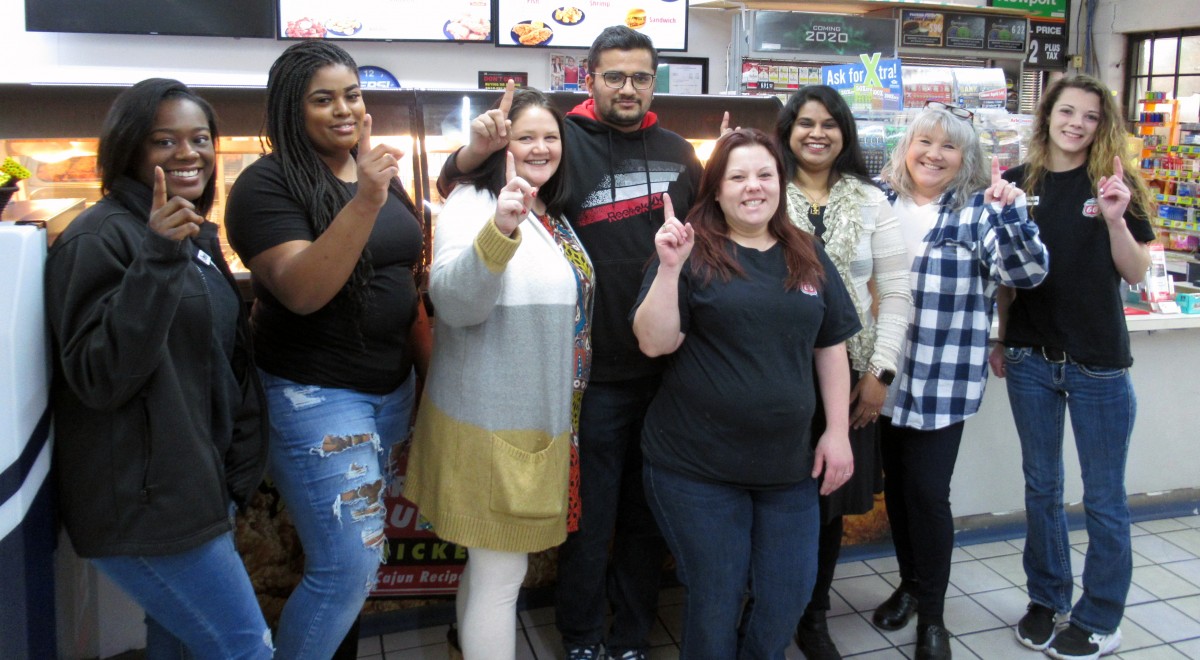 Pictured L-R: Tiedra Maxfield and Lanasha Bennett, cashiers; Christina Goins and Nishitkumar (Nick) Pandya, district supervisors; Chandos Hudson, cashier; Ashwini Gupta, owner; Sheila Cardinal, store manager; and Savanna McKinnon, cashier.