Retailer Spotlight - Frederick's One Stop | Prairie Grove
Mandy Bartholomew, owner of Frederick's One Stop in Prairie Grove, says she loves being an Arkansas Scholarship Lottery retailer for two main reasons — "We enjoy when players leave happy, and we help a lot of students attend college."
"The majority of our customer base is loyal lottery players who visit our store a couple of times a week. We have to make sure that our 48 bins stay full at all times. I treat all of our customers like family. I think I get more excited than they do when the terminal notifies them that they're a winner," she says with a smile.
Mandy knows that winning, even a small amount, can make a big difference in a player's life. She's also aware that the lottery has a significant impact on the life of a student pursuing a college education who needs financial assistance.
Her daughter, Camree, a lottery-scholarship recipient, is attending the University of Arkansas at Fayetteville and majoring in business education. Working at least four days a week at Frederick's One Stop, Camree can also see first-hand the importance of the lottery.
"I'm a full-time student, and the lottery-scholarship has relieved a lot of stress on my family," she said. "Thanks to the scholarship, I don't have to worry about living in debt after I graduate. I feel accomplished when I help our store reach its goals, because I know I'm helping fund over half a million scholarships for students like myself."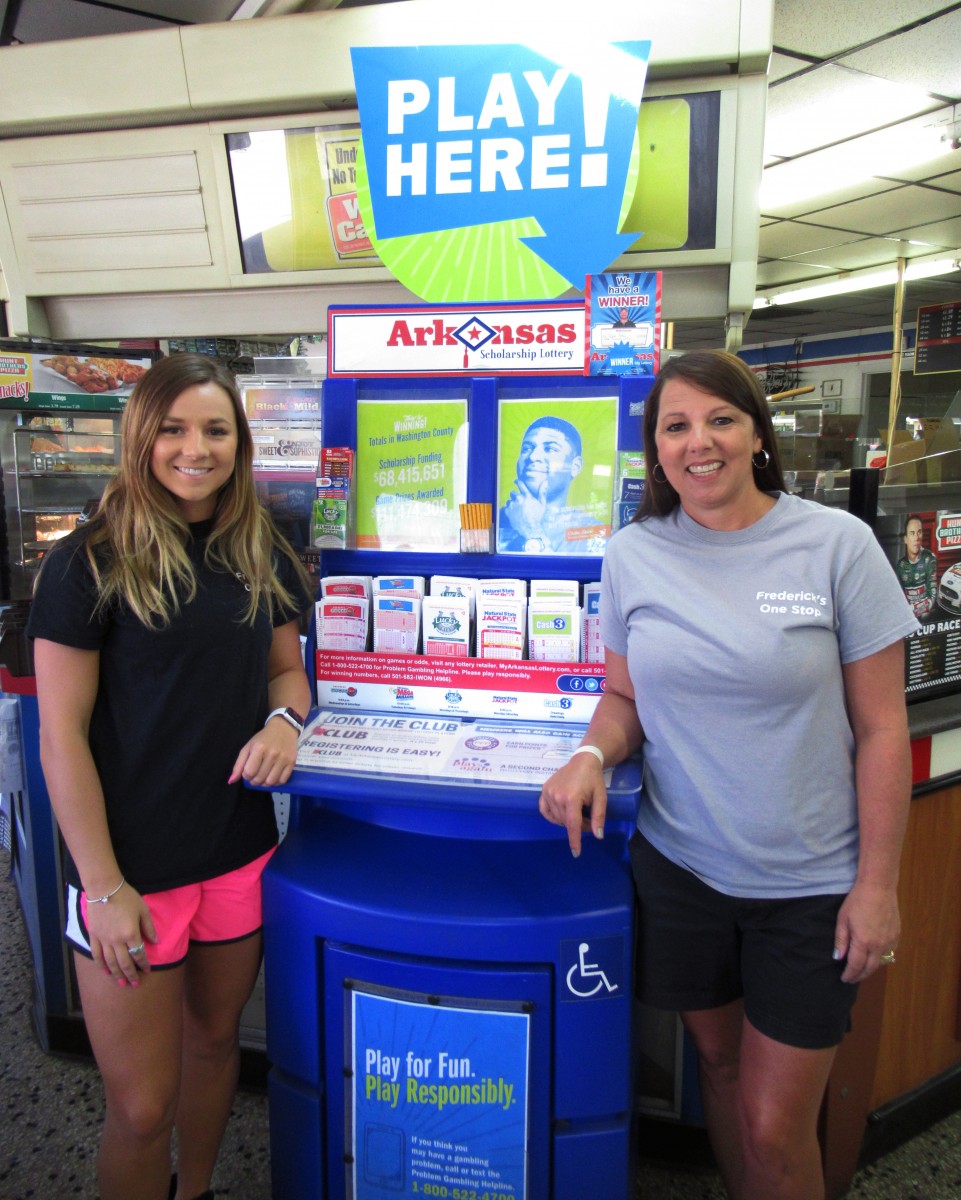 Pictured L-R: Camree Bartholomew, clerk and Mandy Bartholomew, owner.