Retailer Spotlight - Flash Market | Fayetteville
Visit Flash Market located on 3080 W. Wedington Drive in Fayetteville, and if they don't already, there's a great chance the employees will know your name the next time you drop in.
"We have a great relationship with our customers and do our best to create a pleasant and engaging lottery experience," said Kerry Redfern, manager.
Besides learning customers' names, the store's employees are attentive to other details, such as knowing their players buying habits and when they're expected to visit the store.
"Our customers are like our family," said Sheila Scales, cashier. "We appreciate them and want them to win, so we keep our lottery display full of our players' favorite scratch-off tickets."
"We keep customers informed of current promotions, like the 5-Buck Bundle, and use every opportunity to cross-sell," she said. "Our players love the 5-Buck Bundle and look forward to it every year!"
"The Bundle has increased our lottery sales remarkably in the past, and we know it will do the same this year," Redfern added.
The staff at Flash Market also urges everyone to play responsibly by reminding players to keep lottery games entertaining and safe.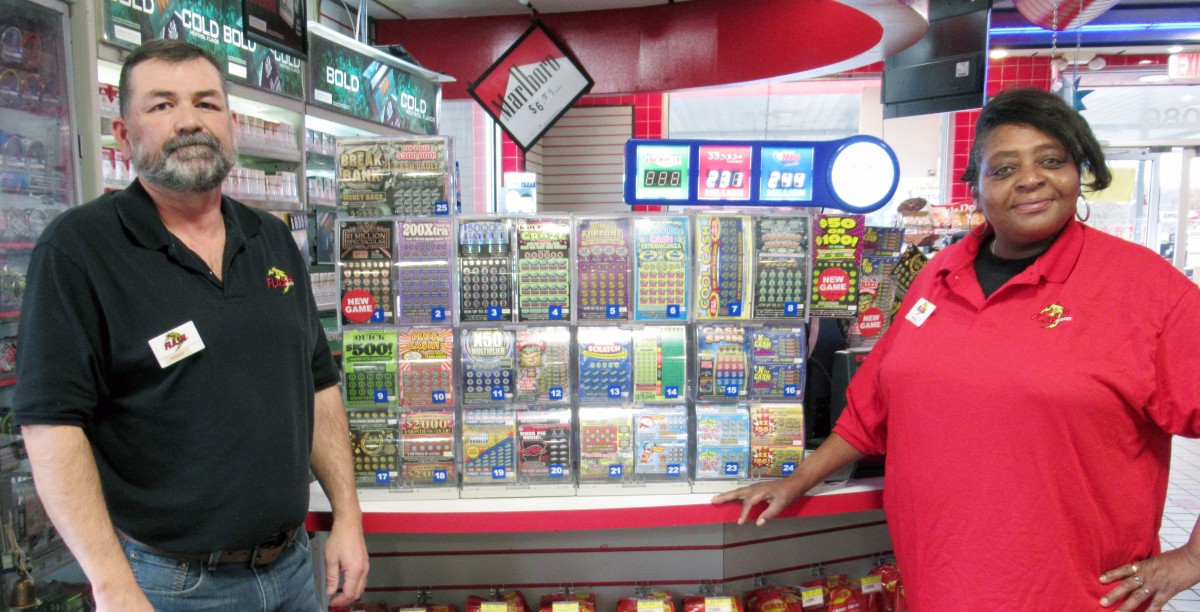 Kerry Redfern, manager (left), and Sheila Scales, cashier.