RETAILER SPOTLIGHT - Exxon Tigermart | Beebe
Without a doubt, Owner Nizar Thobani of Exxon Tigermart, located at 2417 W. Center St. in Beebe, knows that lottery is essential for his location to thrive.
"We're open 24 hours, and the only store in Beebe that sells lottery tickets around the clock," said Thobani. "Our lottery sales are the highest from midnight to 8 a.m., so I always keep at least two staff members in the store for security."
Since the return of the 5-Buck Bundle, the store has experienced significant growth in lottery sales.
"Our lottery players look forward to the Bundle every year, and they make sure to remind us that it's coming back," chuckled Thobani. "We suggest and upsell the Bundle to every customer because it saves them money and gives us the opportunity to positively impact our lottery sales."
To help track lottery sales and avoid product shrinkage at Exxon Tigermart, Thobani treats his lottery tickets like cash and periodically conducts lottery audits. A lottery ticket audit can take as little as 10 minutes.
"We conduct lottery audits after every shift to quickly determine lottery inventory issues and to prevent theft," he said. "Only certain employees are responsible for receiving, storing, and activating tickets."
Thobani commends his staff for always creating an entertaining lottery environment for the store's customers.
"I have a really nice crew at this location," he said. "I have 10 employees, and they always keep it lively while remaining patient and explaining lottery games to customers. I own another location in Hickory Plains, and the staff there also has a positive attitude towards lottery."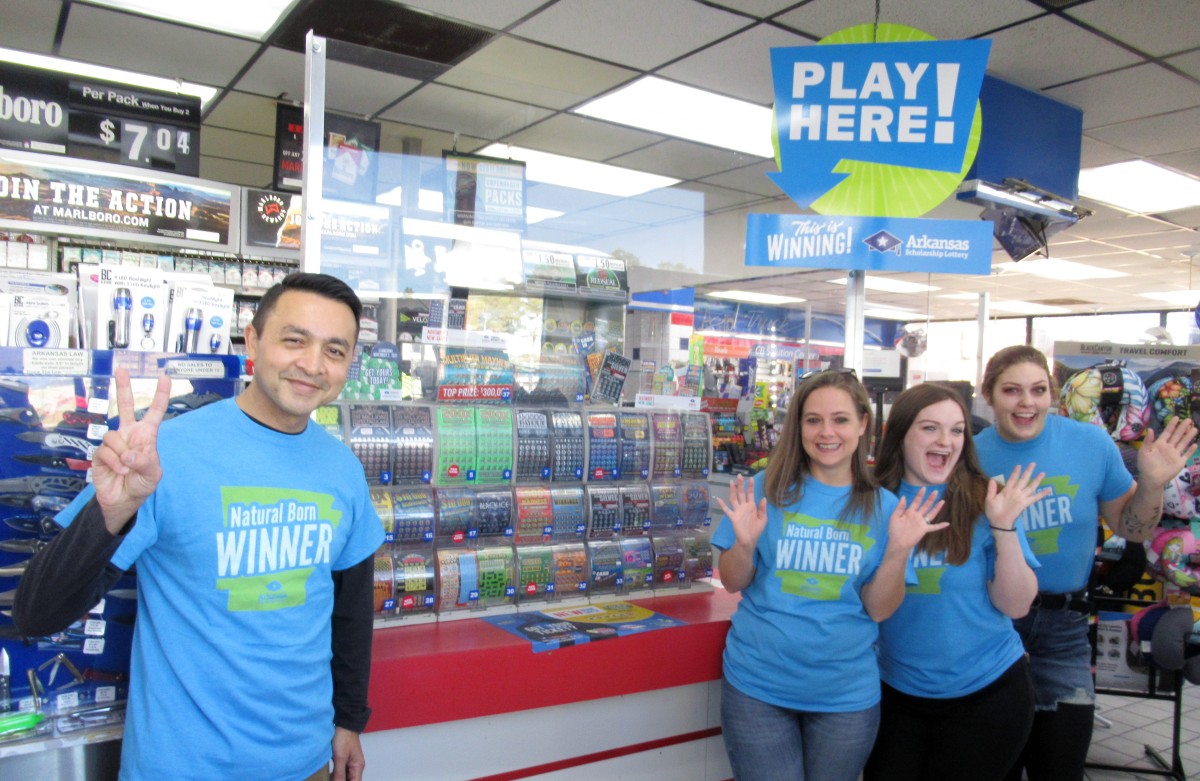 L-R: Nizar Thobani, owner; Leona Elkins, manager; Miranda Livingston and Audrey Crawford, sales associates