RETAILER SPOTLIGHT - DY SUPERSTOP | SHERWOOD
With everything from apparel to tobacco products, DY Superstop, located at 8524 Highway 107 in Sherwood, has many things going for it, but its excellent customer service may be its strongest asset.
"We really hired the best personalities for our team," said Owner and Manager Justin Chretien. "We love to take care of our customers, especially lottery players."
With last year's big Mega Millions  and Powerball jackpots, lottery retailers saw foot traffic increase tremendously. Chretien and his staff made sure they kept customers informed of the jackpot amounts, instant games, and special promotions, which increased store sales.
"We have a lot of fun when jackpots are high and encourage customers to play the lottery even when jackpots are low."
"We're one of the only stores in the area that accepts debit cards for lottery purchases," said Gregory McClinton, store employee.
"This additional payment option, as well as oursecond register for lottery sales, adds convenience for our customers, particularly during high jackpots," Chretien added.
The staff at DY Superstop is also committed to increasing the awareness of problem gambling and informing players of the available resources to keep lottery games entertaining and safe.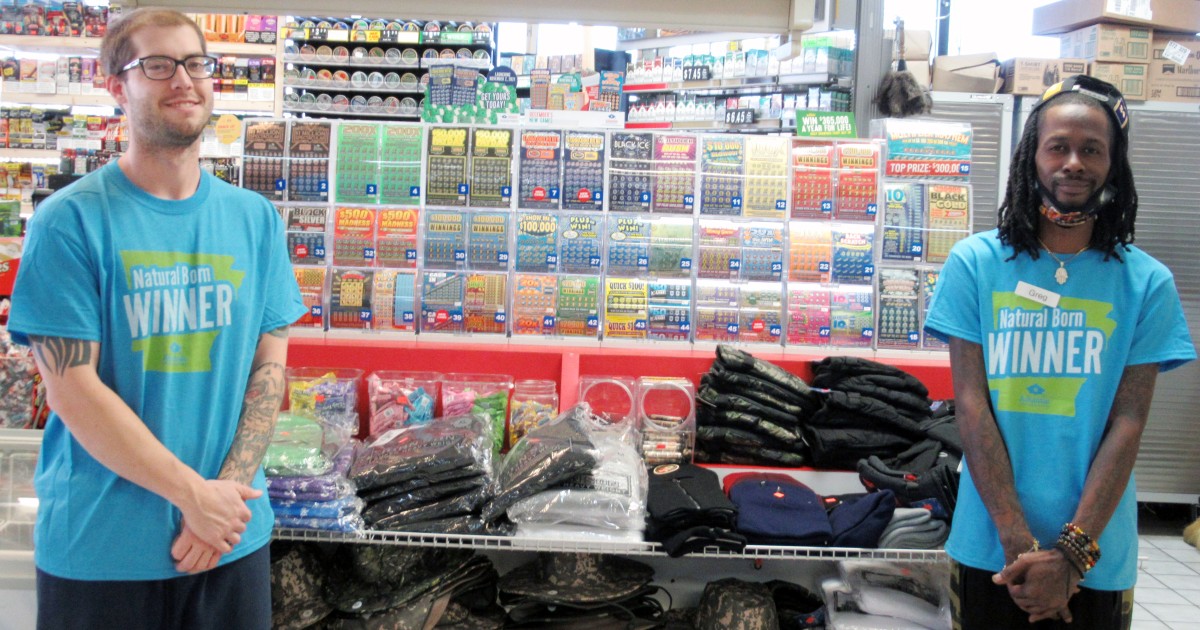 Justin Chretien, owner and manager, (left) and Gregory McClinton, employee.