Retailer Spotlight - Doug's Eastside | Fort Smith
Doug Swartz has owned Doug's Eastside, located at 9017 Rogers Ave. in Fort Smith, for more than 35 years.
"I've been a lottery retailer since startup. I knew it was going to be really great for the state, especially our students," he said.
The staff at Doug's Eastside does an exceptional job catering to their lottery players, including helping them fill out playslips, answering any lottery-related questions, and encouraging them to download The Club app.
The store showcases its past winners by utilizing a winner board with only active tickets displayed for purchase.
"We want to show that we sell winning tickets. This entices more customers to purchase lottery products from this location," Swartz said.
Store Manager Vicki Clark added, "We make sure that we keep our customers aware of the jackpot amounts and encourage them to buy tickets. We have two registers, with one designated for lottery sales. With the recent increase of Lucky for Life® and Powerball® drawings, the additional register has proven to be very valuable! On high jackpot days, I always schedule an extra store clerk that only serves customers who would like to purchase a lottery product."
Doug attributes his success to creating a fun and lottery-friendly environment for his employees and customers.
"I have a great team at this location! Everyone works well with each other while having fun at work. We love to wear our lottery shirts on launch day," he said. "This creates not only a positive environment for my employees but my customers as well. This definitely draws more people into my store."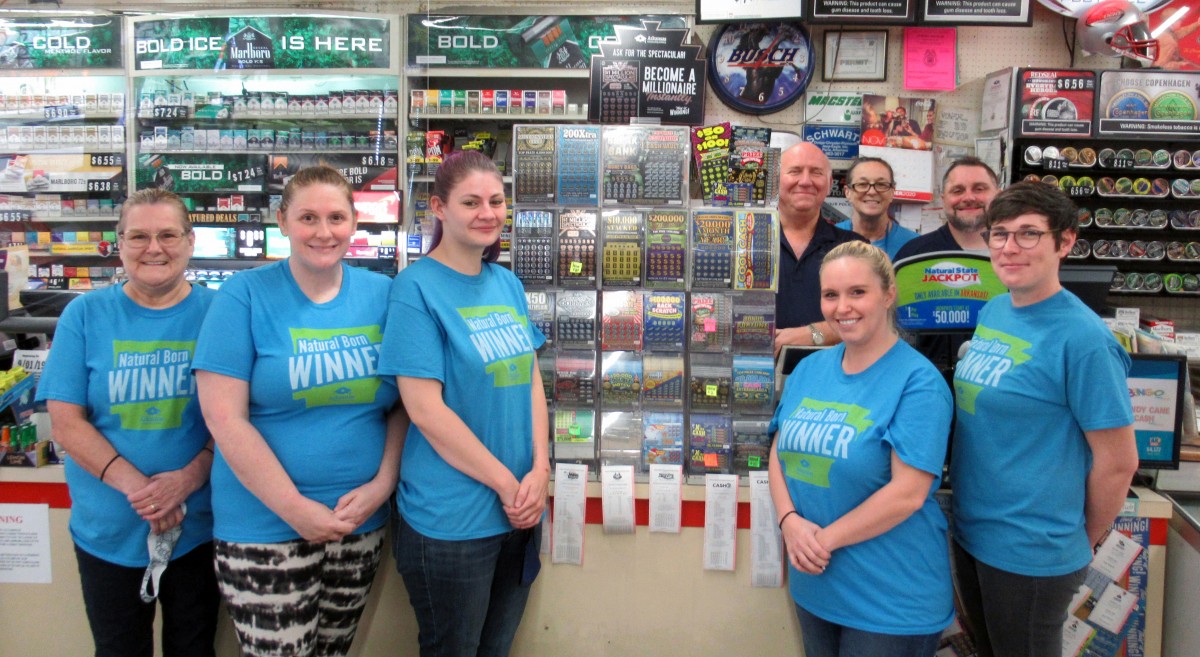 Pictured Front Row L-R: Melissa Craig; Ashley Bunn; Alyssa Lesley; Lauryn LaFevre; and Kayla Thompson, store clerks. Back Row L-R, Doug Swartz, owner; Vicki Clark, manager; and Barry Schaap, A1 cooler man.