Retailer Spotlight - Discount Tobacco Malvern
Retailer Hits The Jackpot With Customer Engagement
Whether it's catering to lottery players by helping them fill out playslips or keeping them informed of the remaining top prizes left on instant games, Bergandi Norwood, manager of Discount Tobacco Malvern, understands the importance of effectively engaging with her customers.
The store, located at 1601 Highway 270 in Malvern, was recently recognized as being part of the lottery's Million Dollar Club for selling more than $1 million in Arkansas Scholarship Lottery products for the fiscal year of 2022.
For lottery retailers, suggestive selling is one of the easiest ways to drive lottery sales and boost customer satisfaction.
"We love our customers and love to see them win," said Norwood. "Our team keeps them up-to-date on the newest games and jackpot amounts while also encouraging them to buy tickets with every store purchase."
"We have two registers, one in-store and the other at our drive-through window, both designated for lottery sales. During high jackpot days, I always schedule an extra cashier that only serves lottery players and to answer any lottery-related questions."
The additional register has proven to be very valuable with the lottery's newest release of its draw game, LOTTO.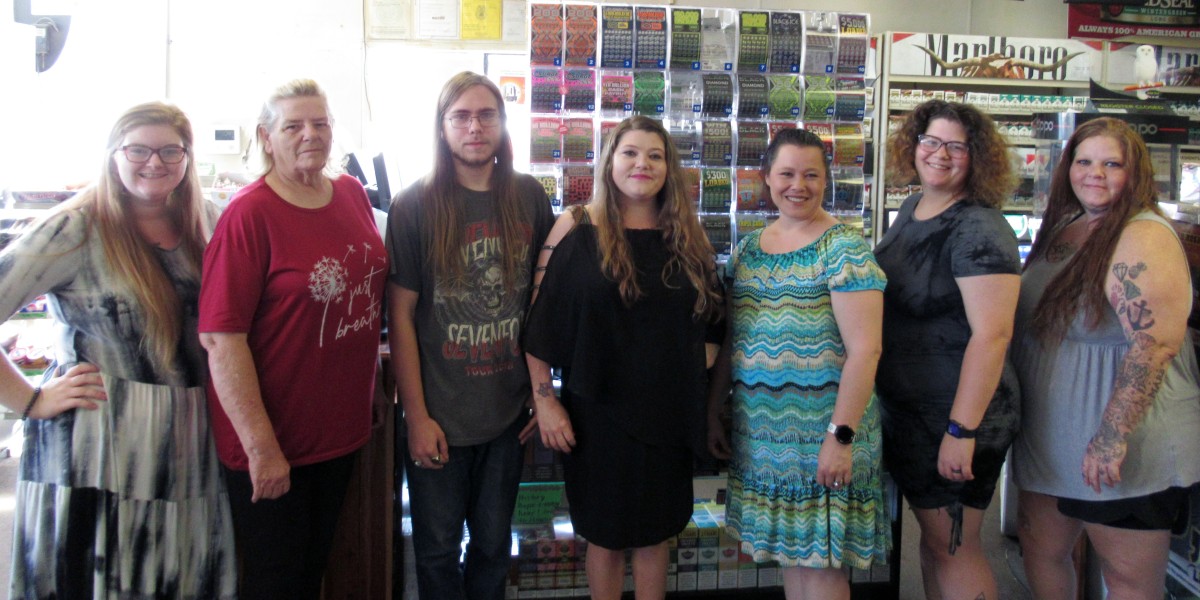 L-R: Haley Robbins, Carla Lee, and Hunter Fitzhugh, cashiers; Bergandi Norwood, manager; Karena Otts, Alyssa Smith, and Amber Fiolich, cashiers.