Retailer Spotlight - B's Quick Stop | Mineral Springs
Brothers Blake and Brock Byers have a plan when it comes to their 26-year-old store – great food and a wide variety of lottery tickets. Known for its mouth-watering burgers, B's Quick Stop has been a lottery retailer since 2009.
The brothers took ownership of the store, located at 601 E Runnels Street in Mineral Springs, when their parents passed away in 2014. At the time, the family still owed a lot of money on the store. "I don't think we would have paid the loan off as quickly as we did if we didn't receive the revenue from selling the lottery's products," Blake said. "We can now live more comfortably not worrying about debt."
The store has 62 bins with double facings of most games. "Our customers are the best! They're loyal, and we want to make sure that there's a huge selection of lottery products to choose from," said Brock. "We take pride in how our display looks. We use the voided tickets for bin facings and ensure the bins remain stocked at all times."
The Byers brothers also consider B's Quick Stop as a "lucky retailer" and loves to showcase the store's past winners by utilizing a winner board in-store and banners on the exterior. Their goal is to show the public that the store has sold winning tickets, which encourages more customers to purchase lottery products from their location. B's Quick Stop also features winners and jackpot alerts on its Facebook page. And while players are waiting in line, the aroma of the store's burgers will be sure to entice them!
Blake and Brock believe the perfect combination of great food and lottery entertainment makes customers want to spend more time at their store, which in return is a win for everyone. A win for the business, a win for customers, a win for scholarship recipients, and a win for the Arkansas Scholarship Lottery.
#ThisIsWinning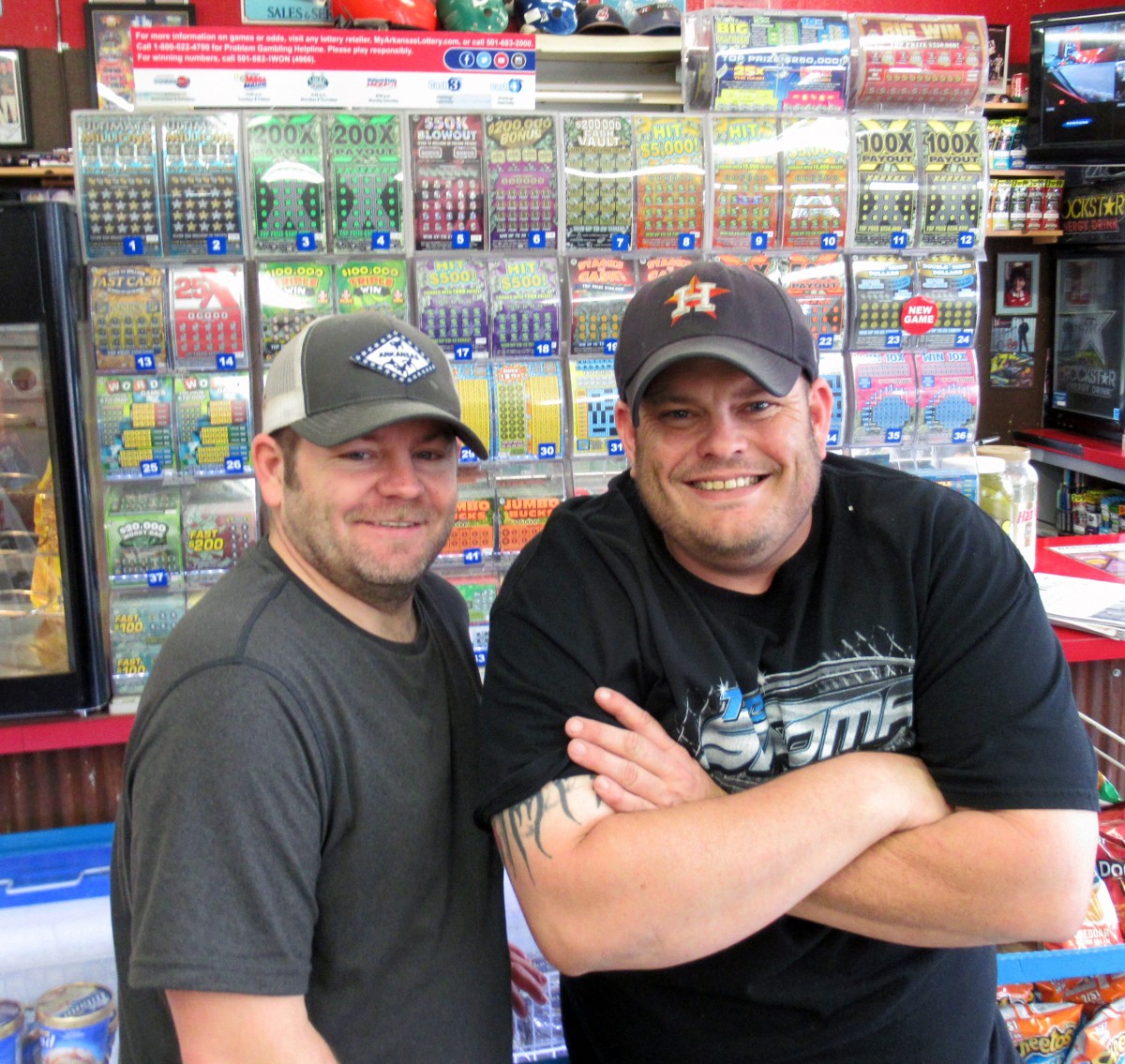 Pictured L-R: Blake Byers and Brock Byers, Store Owners.